Starbucks® Chilled Coffee launches two classic flavours in new multiserve recyclable packaging
Starbucks® UK has introduced two NEW Multiserve chilled classic coffee flavours, the Caffè Latte & Caramel Macchiato, to its chilled coffee family in a new sharing size. This means coffee lovers can enjoy even more of their favourite top quality chilled coffee at home with friends, family or roommates at any time of the day.

Introducing Starbucks® new recyclable packaging
The NEW Starbucks® Multiserve addition is produced in Elopak's 750ml Pure-Pak® Sense aseptic cartons and filled by its global partner, Arla Foods. With the same great taste as the classic favourites, the beverages are available in a more convenient size and format, with easy pour and resealable features.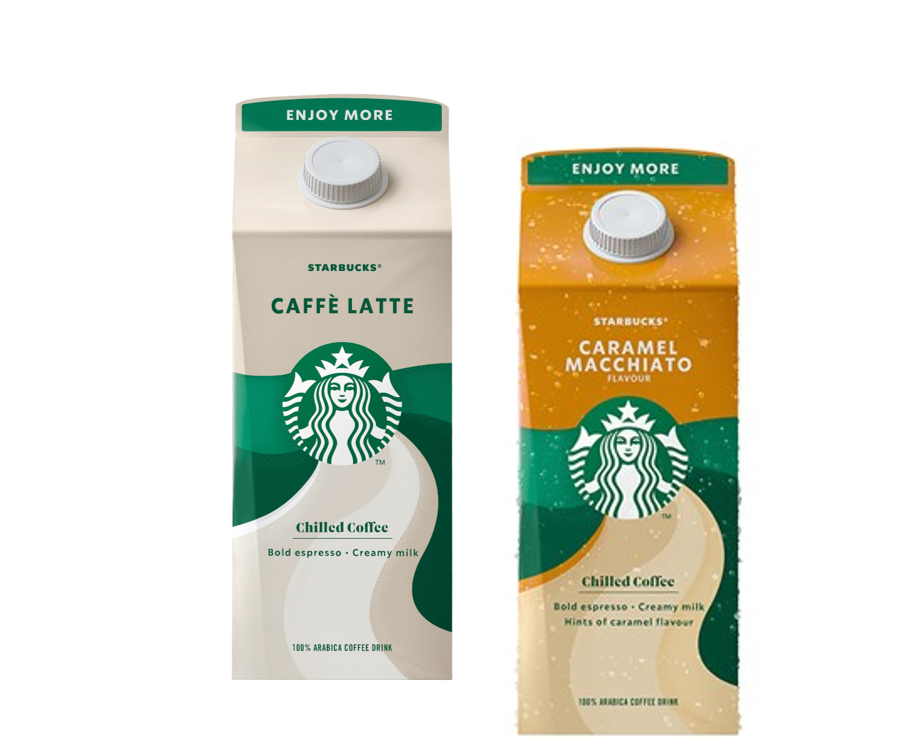 The 750ml Pure-Pak® Sense aseptic carton was chosen for its strong credentials, including ISCC (International Sustainability and Carbon Certification) certification and the use of FSC® certified* paperboard from responsibly managed forests and other controlled sources. In addition, the carton is made with forest-based renewable polymers and is fully recyclable where infrastructure is in place.

The NEW Starbucks® Multiserve chilled coffee can be found online or in store at national retailers Morrisons, Londis and Budgens.