Best selling music artist launches ice tea
In February 2021, German rap star Capital Bra will launch his BraTee ice tea brand to millions of fans and consumers through a collaboration with newly established beverage production company UniBev GmbH.

Inspired by the immense success of Gangstarella-Pizza which broke all sales records in the German market in less than 4 months, BraTee is the latest release from the superstar.
Available in a variety of mouthwatering flavours including water-melon, lemon, pomegranate and peach, BraTee will hit the German shelves in February across all key retailers in Pure-Pak® cartons. Capital Bra announced sales orders of over 6 million before launch, pointing to another best selling success for the music megastar.

UniBev GmbH specializes in artist collaborations and entrepre-neurial start up beverage producers. It was set up in 2020 by Erwin Dietz GmbH, one of the largest and most sustainable fruit juice and iced tea producers in Germany. Based in Stuttgart, UniBev was born out of an idea to use the vast experience and expertise of the beverage industry from Dietz to offer new and existing i nnovative beverage brands universal solutions and support.

"UniBev is THE partner for beverage brands," explains Nathalie Seger, marketing manager at UniBev. "Thanks to many years as a producer of various drink brands, we know the hurdles and challenges of the industry. We use this valuable resource as a trusted partner to support start-ups entering the market in addition to established brands expanding into new and evolving channels.

"There is a huge surge of entrepreneurial innovation and vision in this sector including the interest from many famous artists to bring more quality and sustainability to consumers," adds Nathalie. "With our close partnership with Erwin Dietz we help young i nnovative products get into markets across Austria, Germany and Switzerland within the shortest possible time."

Because his Gangstarella- Pizza was famous for its stand out pack-aging, UniBev needed to source an eye-catching yet sustain-able pack for BraTee. "As with his pizza, Capital Bra wanted pack-aging that was anything but normal and we were convinced by the quality and the design of the Pure-Pak® cartons. Inspired by his immense success and the pre-launch curiosity of retailers and fans, we are sure BraTee will be as 'sold out' as a Capital Bra tour in no time."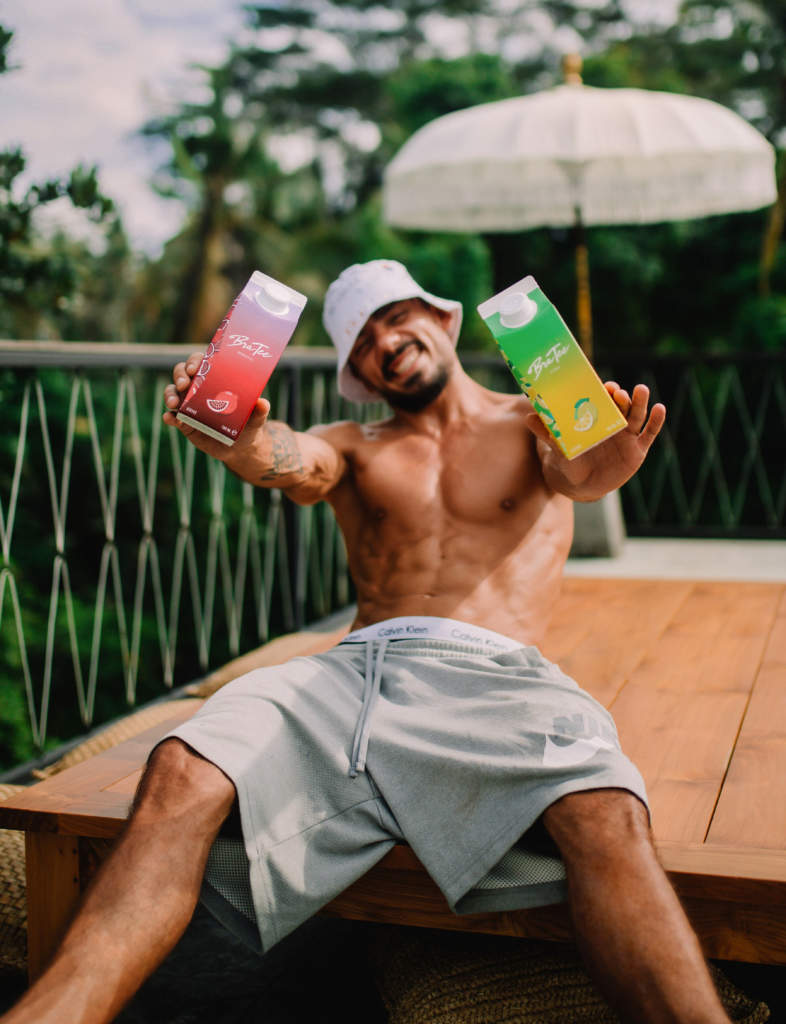 The talents of the global best-selling German rapper, Capital Bra, expanded into the food and drink market last year, with his Gangstarella-Pizza.