Evolution never stops for Leche Gaza
Global pandemics have not stopped regional Spanish dairy Leche Gaza from reaching some major milestones in its 55-year history. In December 2020, Gaza moved into a new purpose-built and modern factory, and Leche Gaza milk was launched in new carbon-neutral cartons.

Since 1966, Leche Gaza has delivered dairy produce to the Castilla y Leon region while constantly evolving the quality of its processes and products. All the steps and processes to making their products are important for the dairy, from the animals, farms, and factory . This approach has led to the latest investments and developments, including more sustainable and carbon-neutral packaging.
The COVID-19 crisis did not halt evolution, and in 2020 the dairy invested more than 20M Euros in their new state-of-the-art factory. Elopak supported the design with a new E-PS120A machine, and a complete packaging line was installed amidst lockdown and travel restrictions.

Leche Gaza has moved its leading brands, GAZA AND TIERRA DE SABOR, to Pure-Pak® Sense cartons with carbon-neutral certification. Other brands, including "Quién es el jefe" (C'est qui le Patron), will also be launched in the new carbon-neutral cartons with renewable PE in 2021.

In addition, Elopak has provided innovation in secondary packaging to display the Pure-Pak® Sense cartons to enable consumers to pick up six cartons with one hand easily. The new design has been created without plastic content and is another example of the strong collaboration between Leche Gaza and Elopak.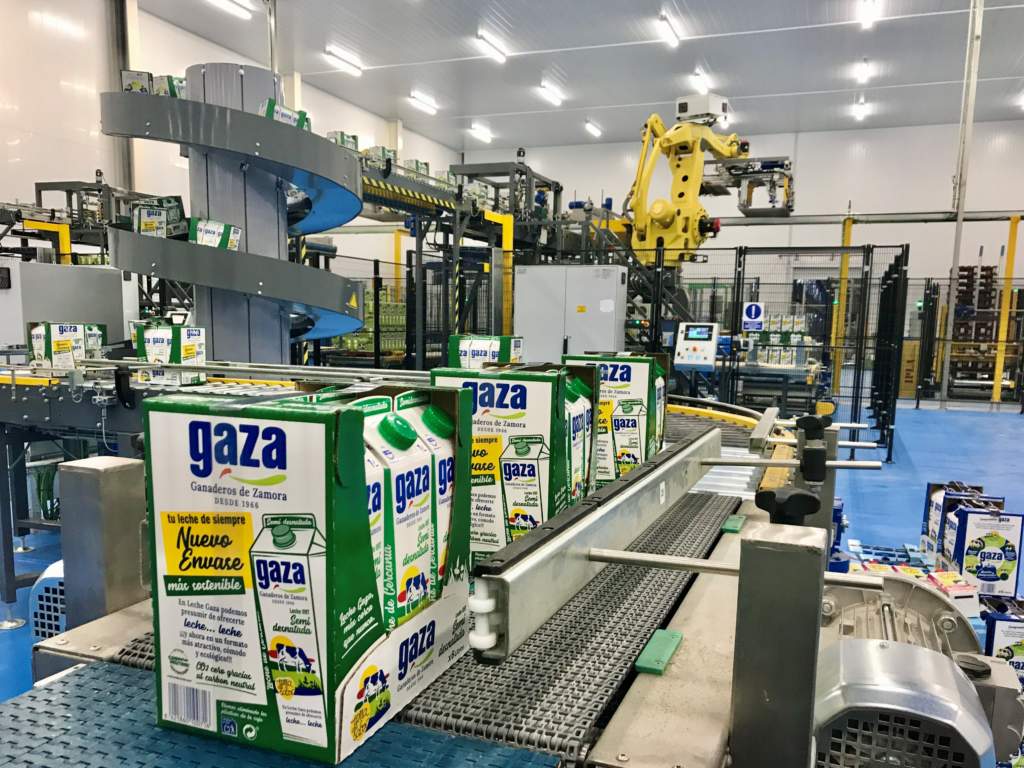 "The new factory is a big step in our history, and the new packaging is a big step in our evolution," says Ignacio Quintanilla, Leche Gaza CEO. "2020 was a difficult year for everyone. We were all tested and forced to adapt. For Gaza, this was a particularly important year with a decisive moment in history for our brand. Since our beginnings, we have always had the same goal of maximum quality. We enter this new stage of growth; we will continue on our path of overcoming challenges and offering excellent products without ever losing our essence as a proud regional dairy."