Our future
is in your
hands.
Make it real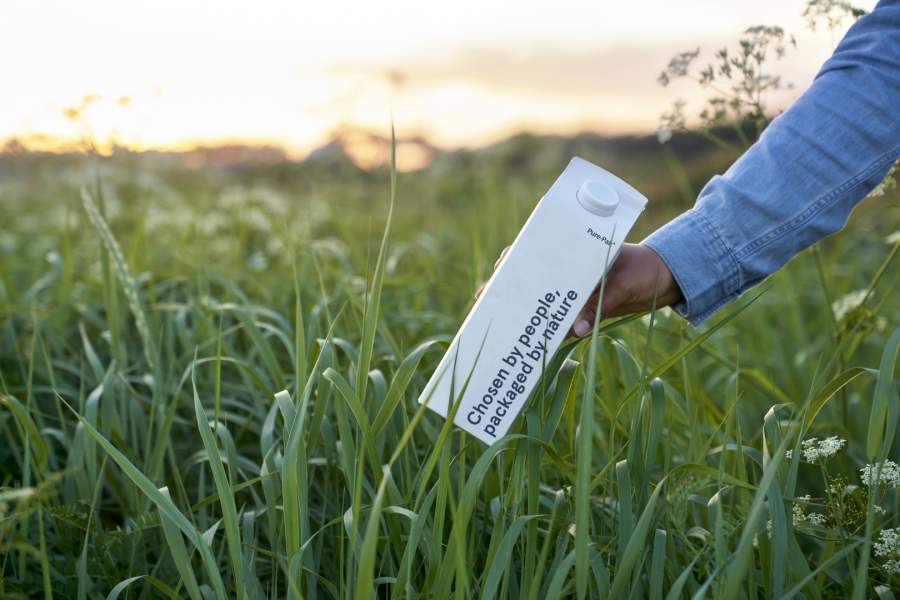 Elopak werd in 1957 opgericht in Noorwegen en is een toonaangevende, wereldwijde leverancier van duurzame verpakkingen en afvulapparatuur. Wij produceren kartonnen dozen voor melk en sap, maar ook non-food vloeistoffen zoals wasmiddel en zeep. De iconische Pure-Pak® verpakking is een natuurlijke keuze en is bedoeld om het product van de klant ongewijzigd en de wereld ongeschonden te laten.
Een team van maar liefst 2.600 mensen over de hele wereld laat zich leiden door onze visie: "Chosen by people, packaged by nature". Onze medewerkers dragen de beloften Empower,Unite enAccelerate van ons bedrijf uit. Ze maken duurzame verpakkingen die echt een tastbare impact hebben op de consumptie door eindgebruikers. Over de grenzen slaan we de handen ineenom een natuurlijk en handig alternatief te leveren voor plastic flessen.
Elopak werd in 2021 genoteerd aan de handelsbeurs van Oslo (Oslo Børs). We verkopen meer dan 14 miljard kartonnen verpakkingen per jaar in meer dan 70 landen. Duurzaamheid staat bij ons centraal bij alles wat we doen. We zijn dan ook een trotse deelnemer aan het Global Compact van de VN en sinds 2016 zijn we klimaatneutraal. Ga voor meer informatie naar
www.elopak.com
of volg ons @Pure_Pak op Twitter en @Elopak op LinkedIn.
Field Service Engineer
Elopak is one of the big names in the world of liquid food & drink packaging serving a wide range of household brands known all over the globe. We offer a fantastic placeto work with significant opportunities for personal and professional career development. Due to new packaging lines, we are looking for an additional Field Service Engineer to cover the UK & Ireland Market Unit. The role is field based across UK and Ireland with some possibilities of European travel. You will be performing site support, breakdown assistance, and work on planned maintenance activities on various sites on Elopak liquid filling machines.In the first 3 – 6 months there will be training planned in Germany & Norway whereElopak has manufacturing / test centres as well as 'on the job' training on several sites across UK & Ireland.
Accountabilities:
Ambassador for Elopak at the customer site.
Carry out planned preventative maintenance with other Elopak & Site engineers.
Day to day machinery fault diagnosis and repairs.
Liaising & assisting site departments by participating and contributing in meetings.
Developing SOPs and learning documents to share best practice across customer shifts with respect to maintenance and operation of the packaging line.
Undertake, drive, and support maintenance improvement activities.
Liaise with central spares supply for the provision of spares and planned maintenance packages.
Support the development of a high performance, flexible, "can do" culture.
Identify CI opportunities.
Review and develop safety and maintenance procedures.
Record all maintenance activities within maintenance management system (CRM).
Maintenance prioritisation and planning.
Monitor and analyse machine data to improve performance.
Identify critical spares for designated machines.
Refurbish spares as required.
Some working at heights, restrictive spaces & as a lone worker.
Manage upgrade works of the filling lines.
Controlling maintenance tools, stores and equipment.
Monitoring and controlling maintenance costs.
Writing, reviewing & updating maintenance SOP's & job tasks.
Work in a safe manner following all company / site policies and procedures.
Ensure all safety systems are in working order.
Key skills, knowledge and Competencies
Proactive & self-managed engineer with a professional and a 'can do' attitude.
Good communication skills.
Take pride in their work.
Able to work as a team with colleagues and with external contractors.
Good understanding of LEAN, Continuous Improvements, HACCP, Food Safety protocols.
Comply with health, safety, hygiene, and 5S standards policies and practices at all times to ensure standards are maintained.
Committed to a CI environment.
Support a learning environment for operators and engineers.
Data analysis for efficiencies.
Good IT literacy and reporting using computerised maintenance systems.
Decisive and able to challenge when required.
Work under own initiative and prioritise work tasks effectively.
Interface effectively with a variety of departments and individuals.
Strong organisational skills with a structured and systematic approach.
Adhering to deadlines, able to work on own initiative and prioritise workload effectively.
Key Experience and Qualifications:
Recognised apprenticeship, NVQ3 or equivalent engineering qualification.
Proven fault finding and maintenance of high-speed production / filling equipment within a FMCG environment is desirable.
Multi-disciplined engineer with knowledge of mechanical, electrical, pneumatic and PLC controls systems.
Quick learner.
Good numeracy, literacy and verbal communication skills.
Aseptic process / filling knowledge would be advantageous but not necessary.
We offer:
Competitive Salary, Benefits, and Opportunities for Development.