Elopak Signs Pledge on Greenwashing
Elopak has signed Norway's Guide Against Greenwashing pledge. The initiative was created by Skift – Climate Business Leaders, WWF Norway, Zero and Future in our hands. It is intended to serve as a practical guide to avoid greenwashing, which is when claims regarding sustainability are not supported with proper documentation and evidence. In so doing it seeks to accelerate the shift towards genuine sustainability.
Recognising the importance and value of the initiative Elopak CEO Thomas Körmendi commented,

"Greenwashing is an enemy of progress when it comes to sustainability. By undermining consumer trust, it has a negative impact on companies undertaking genuine and valuable actions to increase sustainability. If we are going to achieve our sustainability goals then it is clear that the starting point has to be an educated, informed and honest discussion about the full impact of our operations and a transparent assessment of where we need to focus our efforts going forward."
As a signatory, Elopak has agreed to a range of specific commitments designed to guard against greenwashing. These include commitments to be honest and accountable in reporting; to make sure actions to further sustainability in line with the UN Sustainable Development Goals (SDGs) are integrated across the company; and to have a strong focus on reducing the company's environmental footprint.
Speaking on the pledge, Elopak's Director Sustainability Marianne Groven stated, "Elopak is committed to sustainability, and to not appear better than we are. Transparency in our operations is key. Therefore, we have signed this pledge on greenwashing, to remind ourselves to be thorough and fair in our sustainability marketing and communication."
Skift, which developed the guide, has welcomed Elopak's participation in the initiative
"Elopak's efforts on making their value chain more sustainable by using renewable materials with a low carbon footprint for their cartons, makes an impact. They are setting an example for the industry, innovating with the UN Sustainable Development Goals as a target," General Manager Bjørn Kjærand Haugland commented.
"A truly sustainable way of doing business is not a reality for most companies. It is something we have to strive towards accomplishing in the near future. On this journey, it is important to be transparent in the way we communicate on issues related to sustainability. By signing the Guide Against Greenwashing, Elopak makes a clear statement that they will continue their efforts on creating circular and renewable products with this in mind," he continued.
Earlier this year Elopak stepped up its transparency on this front with the publication of its 2019 Sustainability Report. Among the successes recorded in the report are a 20 per cent reduction in the carbon footprint of cartons with closures since 2014; an increase in the sales volume of FSC™ (FSC™C081801) certified cartons from one per cent in 2010 to 47 per cent in 2019; and the avoidance of 12,000 tonnes of greenhouse gas emissions (GHG) due to the use of renewable plastics in cartons and closures.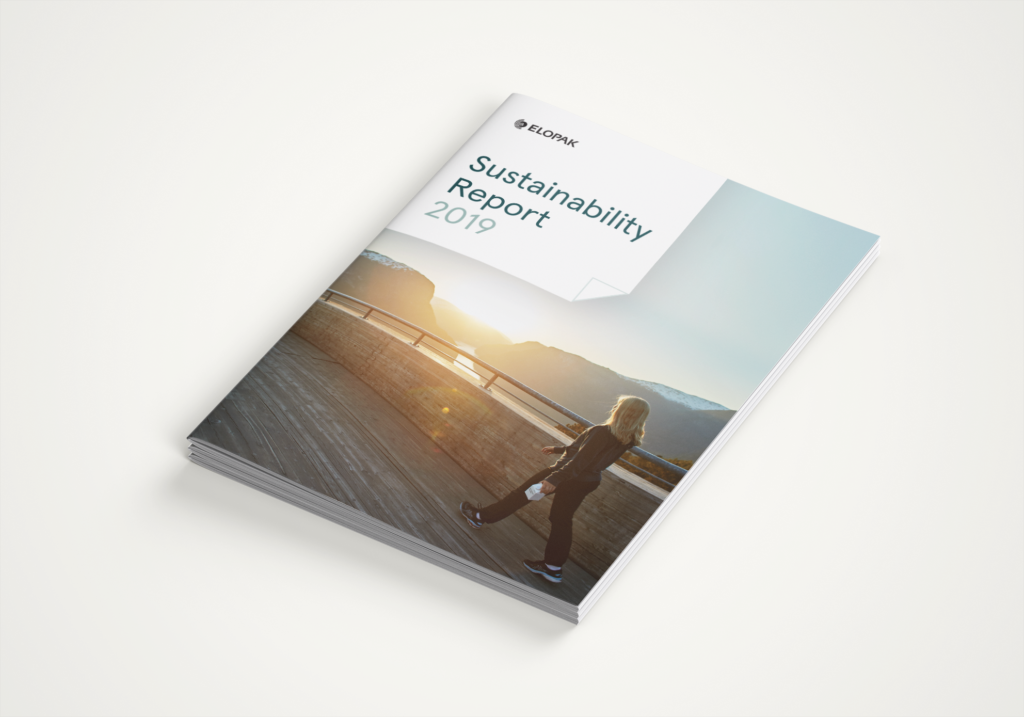 The report also set out a number of key targets Elopak is already working towards. These include a 55 per cent reduction of internal GHG emissions and a 16 per cent reduction in emissions across the value chain by 2030 from a 2017 baseline; a 70 per cent recycling rate in the EU and Canada by 2025; a sustainability evaluation of key suppliers by 2022; and 100 per cent certified forestry in Elopak cartons.