Meet Najat
"I'm very proud to work in a company that truly cares about the planet and future generations."
NAJAT LAMRABET, MARKETING MANAGER NORTH AFRICA, ELOPAK SPAIN
"I'm very proud to work in a company that truly cares about the planet and future generations."
NAJAT LAMRABET, MARKETING MANAGER NORTH AFRICA, ELOPAK SPAIN
Inspired by Elopak's efforts to change the environment for the better, Najat Lamrabet loves working in a dynamic and diverse workplace that gives her the opportunity to improve and learn something new every day.
In 2018, Najat was working in the banking sector. When a headhunter contacted her about a position at Elopak, she started looking into the company and the philosophy behind it. What she found immediately captured her attention and earned her respect.


From banking to packaging

Najat's main responsibilities involve supporting the sales team in Arab-speaking markets with a broad range of marketing tasks. Originally from Morocco and fluent in five — soon to be six — languages, getting to work with Arab-speaking countries was a big plus.
Every day, she's in contact with many different departments and countries, and that's exactly how she likes it. She's also very grateful for the opportunities she has been given to improve her skillset and to get more and more responsibility. This started as early as her first week with the company when she was asked to travel to Algeria and do a presentation for a customer.
"I believe that getting more responsibility is a sign of the trust and confidence the company has in me."


A company that walks the walk

Elopak's environmental focus was a big part of what drew Najat to the company in the first place, and it has yet to disappoint. She loves how Elopak leads the way in the food industry by not only delivering high-quality packaging that protects food but taking action to protect the planet at the same time.
She has also become more environmentally-conscious since joining Elopak. Today, she recycles and uses resources more efficiently — and tries to educate her family and friends to do the same.
"At Elopak, everything we do is with the environment in mind."


One for all and all for Elopak

A positive surprise for Najat when she joined Elopak was the enormous diversity of the workforce, which is made up of people with many different backgrounds, cultures, and nationalities. At Elopak Spain alone, eight different nationalities are represented — in addition to Spanish.
She also highlights the great willingness she experiences amongst her colleagues to help and support one another in every possible way across departments and countries.
"Everyone at Elopak is very cooperative — we always do our best to help each other out."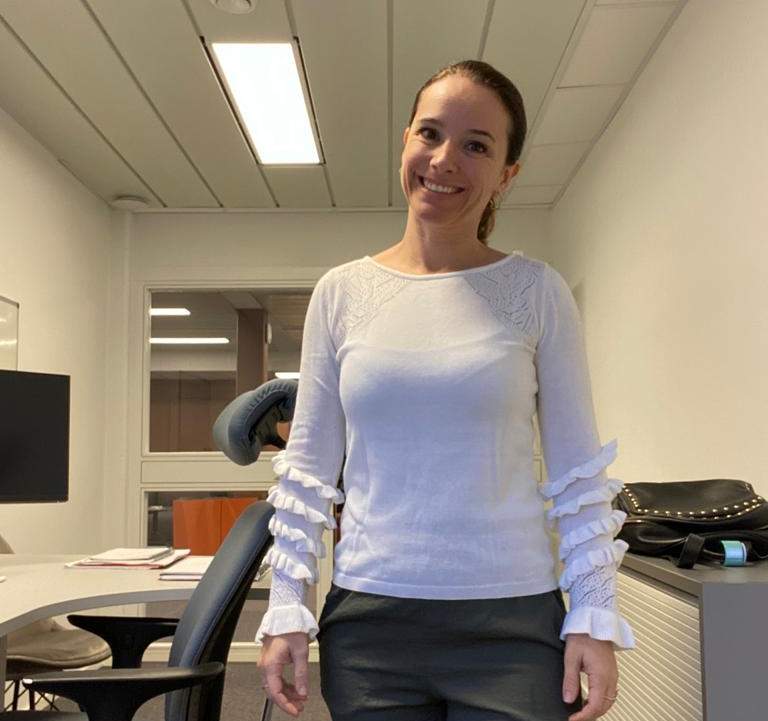 You may also read about Shandra, Supply Chain Project Coordinator in P&C, Elopak Norway
You may also read about Thiemo, Development Engineer, Elopak Germany