Elopak re-introduces D-PAK™ cartons
Elopak is re-introducing its D-PAK™ carton for non-food products in response to growing demand for sustainable packaging solutions.

Commenting on the move Elopak Chief Marketing Officer (CMO) Patrick Verhelst stated, "Today more and more consumers are weighing up the environmental credentials of a product's packaging when making their purchasing decisions. Household products are no exception. Our D-PAK™ carton offers brands the sustainability advantages of our iconic Pure-Pak® cartons and has been developed based on our experience selling award-winning cartons for the liquid food market across both fresh and aseptic products."

"Our D-PAK™ carton prioritizes convenience for the consumer. It is also the naturally sustainable choice, offering an alternative to plastic bottles that is based on good wood and comes with or without a screw cap," he continued.

Elopak previously supplied around 500 million D-PAK™ cartons per year for the laundry care segment in the early 90's. In reintroducing the carton Elopak has drawn on its strong track record as a provider of over 14 billion cartons every year across more than 80 countries.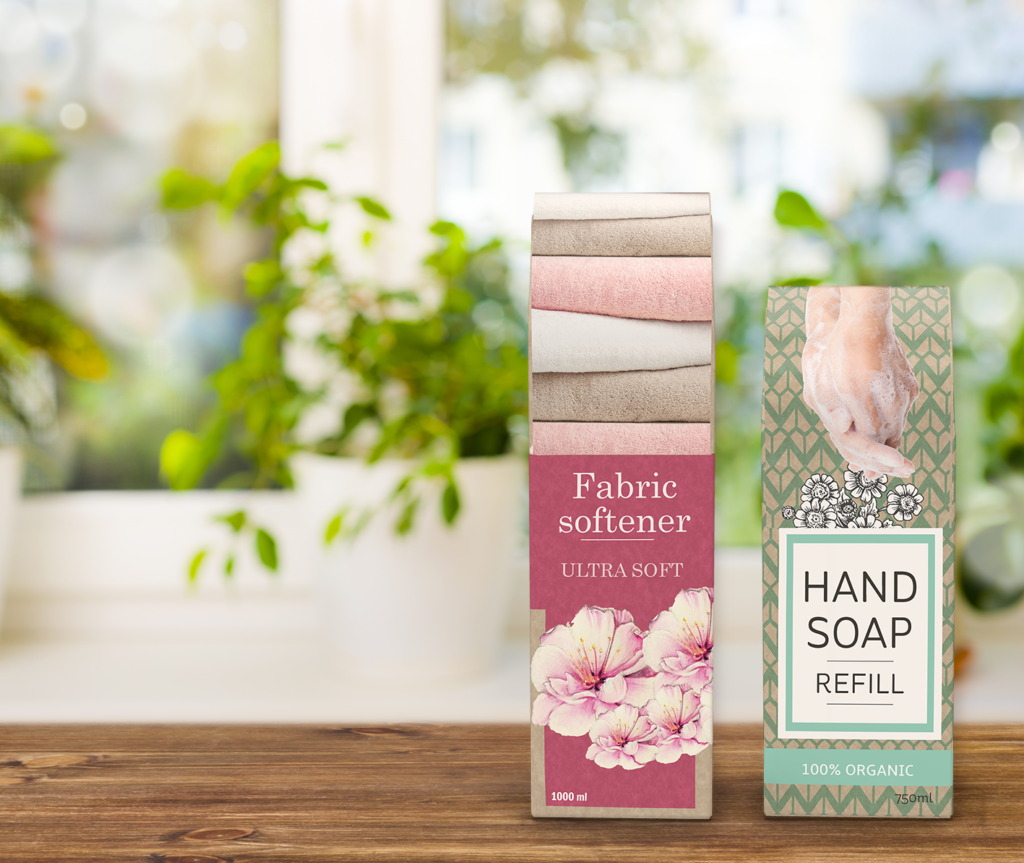 "By reintroducing the D-PAK™ carton Elopak hopes to provide brands with a packaging solution that both reflects and communicates their commitment to sustainability and the environment," Verhelst explained.

The D-PAK™ carton has already been rolled out by Orkla Home and Personal Care (OHPC) in Norway, which has introduced new refill cartons for both its hand soap and laundry detergent on its brand, Klar.

The company already uses recycled plastic bottles for many of its products, but with the new refills, Klar takes a step forward to provide more environmental packaging made entirely from renewable materials.

Explaining the move Head of Marketing & Innovation Sustainable Living from Orkla OHPC Anne Marheim Støren stated, "Cartons are used for many products such as milk, juice and other liquids – so we thought why not for soap too? By introducing the carton, we avoid unnecessary plastic production, using only natural raw materials already found in nature such as wood."