Global brand Tropicana launches first long-life juice
Tropicana has launched its first long-life juice range opening new ambient markets for the global brand. On the market in June across all key retailers in the UK, the new trio of long-life juices is launched by Tropicana to encourage consumers to trade up in ambient juice.
"Among many factors, cost of living pressures have led to a change in consumer shopping habits, with customers turning to bulk buying and opting for shelf-stable options to help with budgeting," said Tropicana. "To date, there had been a lack of branded offerings in the not-from-concentrate ambient juice category."
Premium standout in ambient aisles
The new ambient premium range features Smooth Orange, Original Orange and Apple filled in 850ml Pure-Pak® Slim cartons. Tropicana opted to retain its gable top carton from its fresh portfolio for the ambient aisles creating premium standout in a busy market.
"It was important we deliver products designed to meet the needs of both our retailers and their shoppers," explains Caroline Wilding, Head of Marketing at Tropicana UK.
"The launch of Tropicana into the ambient category will allow shoppers to enjoy the great quality and taste of Tropicana for longer. They can stock up on their favourite juice brand in the same familiar and convenient, low carbon cartons that are recognised the world over with the premium quality of Tropicana. For our retailers, we're pleased to help grow the category and increase basket spend as shoppers trade up to the brand in the ambient aisle."

Caroline Wilding, Head of Marketing at Tropicana UK.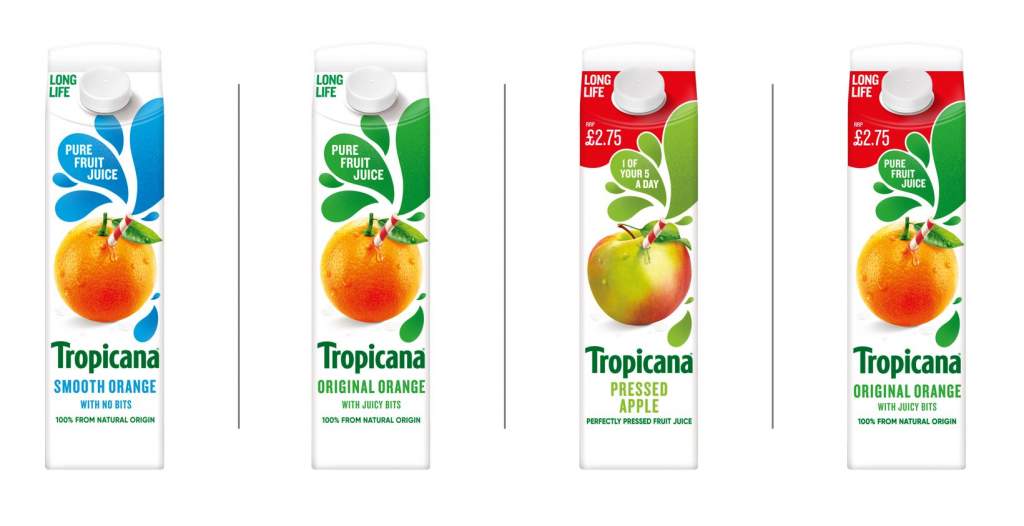 Read more product news here.