A complete service solution
Elopak offers a full-scale service solution with lifetime support that meet your requirements for a seamless operation.
Our full-scale service solutions ensure that you get production efficiency, food safety and predictability of costs. With 200+ highly skilled, technical and maintenance engineers we have the expertise and capability to design, install and maintain complete packaging solutions running to the highest operational excellence standards.
We bring packaging expertise close to you

To ensure your operations run optimally, our local offices are ready to serve your every need. Our decentralized structure as well as the expertise of our engineers, provides you with the highest service quality and highest efficiency.

Through direct collaboration and communication, we support your production and solve any occurring challenges. Through your Technical Manager, you will have one point of contact in accessing the Elopak global service network, keeping you up to date on any technical requests and developments.

The Technical Manager also coordinates all technical requests related to your production and ensures that everything runs seamlessly. Relying on data research methods, inhouse expertise and benchmark studies, the Technical Manager provides you with the best products and solutions in order to achieve the highest performance in the long-term perspective.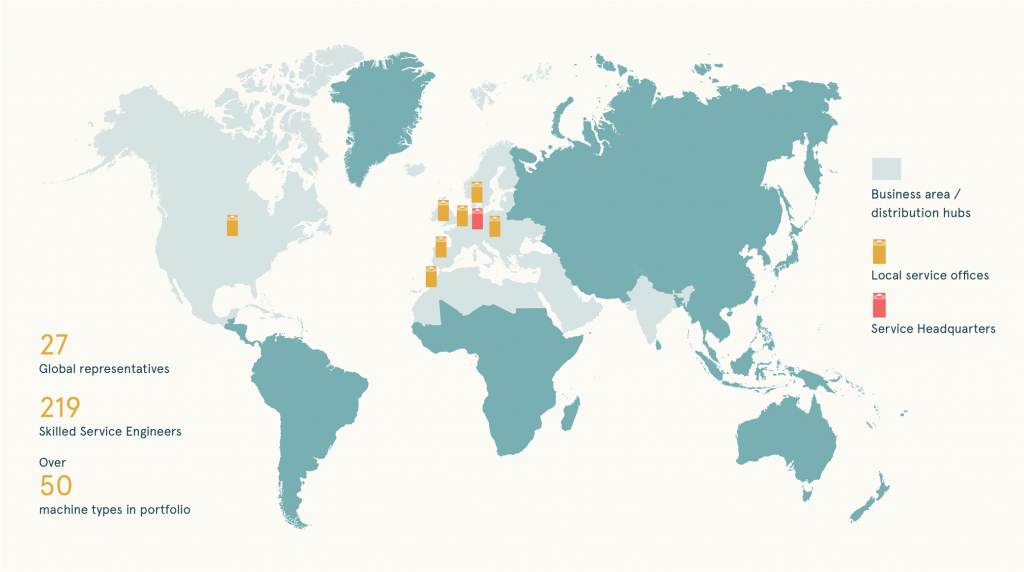 Certified for excellence

To make sure you get the best, standardized quality available, Elopak's Global Maintenance Services (Elopak EQS Gmbh) is operating under the ISO 22000:2005 certification for "Development, planning and execution of maintenance systems for filling lines of liquid and viscous foods in cardboard packaging". This ensures a comprehensive and especially flexible technical service program.

As a company working within the food chain, we are obliged to control any food safety hazards. Elopak is certified for our maintenance system as per EN-ISO22000:2018 norm. This enable us to demonstrate compliance with usual applicable statutory and regulatory food safety requirements of the food industry. To guarantee that we meet these standards, we have an annual audit from external certifying bodies. This leaves you with reassurance that your requirements and needs are well taken care of – at any given time.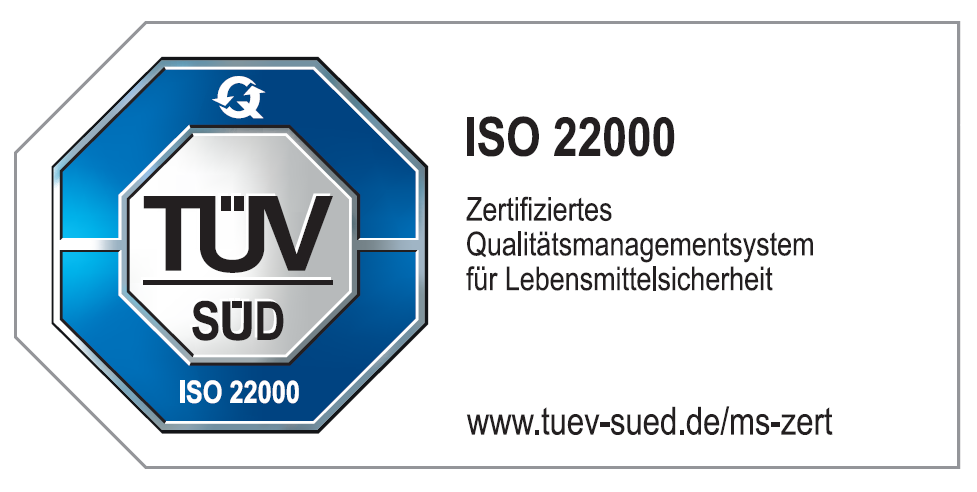 Machine lifecycle support

Operating a production facility is a complex task, and our job is to support you from the idea phase until the installation is completed. We support you during the early technical discussions to find the best solution for your production facility based on your requirements. Our support includes technical trainings, preventive maintenance programs and original spare parts supply.

With our in-depth knowledge and experience with filling systems, we will advise you during the operational life of your filling equipment to enhance your production performance. We supply you with machines and systems that offer maximum technical efficiency, speed and user-friendliness. Once your machine reaches the end of life, we will evaluate your possibilities of machine upgrade and retrofit for lifetime extension or replacement by new filling equipment. Supporting you through the entire machine lifecycle is what we do, so that you can have one point of contact through years of optimal operations
Service Level Agreement

Elopak offers a range of services which can be tailored to fit your needs and anchored in a Service Level Agreement. The level of agreement is flexible, and we cover everything from basic needs to premium supplies with our modular offer. A Service Level Agreement allows you to focus on your core tasks while we take care of the service and maintenance which often requires specific skills and expertise. Read more about our different offers in the below sections.