The story about the Natural Brown Board
The main purpose of packaging is to protect food and keep it safe until it reaches the consumer, and our goal is to leave our customers' product unchanged and the world unharmed. We believe we can do this by creating sustainable packaging solutions which empower every one of us to make environmentally conscious choices.
The Natural Brown Board carton is a more environmentally friendly choice compared to white, bleached cartons. It also communicates a commitment to sustainability and instantly stands out on the shelves due to its unique, natural-looking feel. Removing the final white layer outside the carton, reveals a rustic, fibrous surface which has an authentic and sustainable look and feel.
The brown carton is a more environmentally friendly choice because an unbleached carton has stronger fibers, which mean we use less wood to make the brown carton compared to a white carton. The brown board also requires fewer bleaching chemicals. In sum, this results in a carton with significantly lower carbon footprint, especially when compared with plastic bottles1.
Multiple Life Cycle Analysis (LCA) studies have shown that beverage cartons have a lower carbon footprint than plastic and glass bottles when it comes to packaging products like milk and juice. These figures are even better for beverage cartons made with Natural Brown Board. Here you can read more about the life cycle assessment conducted by Anthesis for Elopak in May 2021.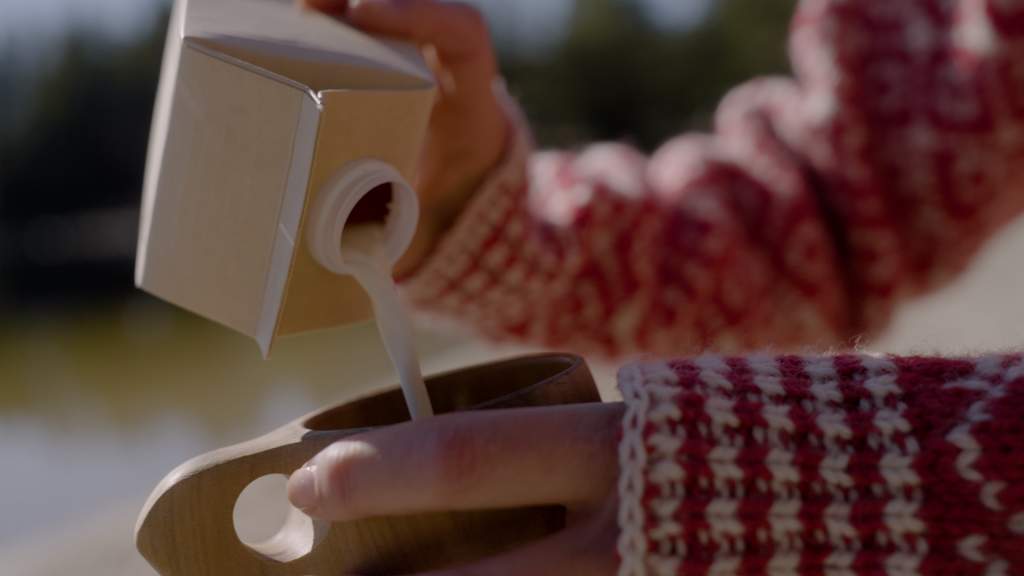 Natural Brown Board uses less wood and fewer bleaching chemicals, resulting in unique, natural-looking cartons.
Read more
1 Carton with natural brown board compared with PET bottle, North American Life Cycle Assessment on packaging for Fresh Milk and Juices conducted by Anthesis for Elopak in May 2021.