Elopak's Pure-Pak® Imagine Carton Hits the Shelves
Elopak's most environmentally friendly packaging to date – the Pure-Pak® Imagine carton – has hit the shelves.
Launched in 2020, it is a modern version of the company's original Pure-Pak® carton designed with a new easy open feature. The Pure-Pak® Imagine carton is 100% forest-based and contains 46% less plastic compared to a carton with a screw cap.
Among those to have rolled out the Pure-Pak® Imagine carton are multinational dairy cooperative FrieslandCampina. The dairy's iconic Campina Organic line is now available in the more environment-friendly packaging in keeping with the dairy's 'Nourishing a better planet' sustainability programme. The new packaging saves 38% CO2 emissions compared to the old packaging, with the remaining emissions compensated to ensure it remains climate neutral.
Another early adopter of the Pure-Pak® Imagine carton is Czech dairy Moravia, part of the Interlacto Group, which now uses the carton for its traditional fresh milk and has indicated that it intends to use the Pure-Pak® Imagine carton for a new product range in the future. Moravia opted for what they consider to be the most environmentally friendly packaging available to them on the market to reflect the dairy's commitment to the environment.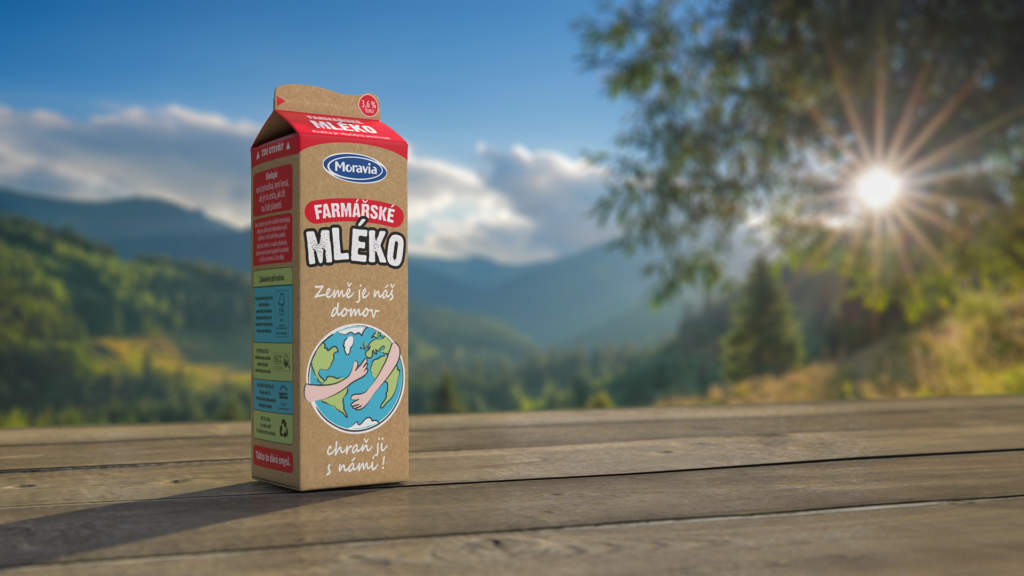 Commenting on the milestone Elopak's Chief Marketing Officer Patrick Verhelst stated, "We are thrilled to see the Pure-Pak® Imagine carton on the shelves and available to consumers. It offers an excellent way for brands to lower their carbon footprint and meet the growing consumer demand for more environmentally friendly packaging options."
"It is no secret that the sustainability credentials of packaging solutions vary considerably. Choosing the right pack helps reduce the overall carbon footprint of the finished product, and ensures the product is kept safe and fresh, helping to minimize waste. Packaging can also help brands to communicate their commitment to the environment," Verhelst explained.
The Pure-Pak® Imagine carton is made using Natural Brown Board, which was developed in partnership with Stora Enso. Elopak's Natural Brown Board carton is renewable, recyclable and has a lower CO2 footprint than conventional cartons, owing to reduced wood consumption and the elimination of the bleaching process. These are a rustic take on the company's iconic Pure-Pak® cartons, made with one less layer to allow the natural colour of the wood fibres to shine through.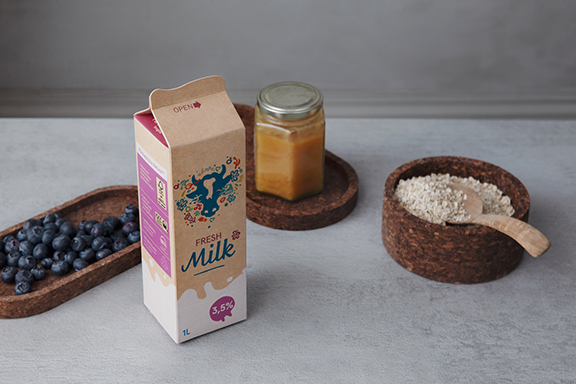 Launched in 2017, today approximately 20 per cent of the Pure-Pak® milk cartons sold in Western Europe are produced with Natural Brown Board. In February 2021 the volume of these cartons surpassed one billion units. Their lower CO2 footprint means an estimated 3,000 tons of greenhouse gas emissions have been avoided as a result. This is equivalent to approximately 1,400 round trip flights for one person between London and New York.