In today's world, sustainability is on everyone's mind: organic farming, renewable materials, reducing food waste, recycling options and more.
What if we considered sustainability from a holistic view? There is more than one perspective to consider. We need to look at the sum. At the end of the day, it's not only about the actual product we consume, it's also about production, logistics, working conditions, packaging and much more.
At Elopak, we believe that good products deserves good packaging. We want to empower companies and consumers alike to make the most responsible choices. We're passionate about providing a natural and convenient alternative to plastic bottles. That's why we make cartons from renewable materials, so that you have a choice – a natural choice.
The best thing we can do is to choose the product with the least amount of plastics in it.

INGRID LILLE THORSEN, ELOPAK
Pioneering sustainablility
About the 'Food for thought' series
Food for thought showcases the people stirring change in the food and drink industry, working to create food solutions that stand the test of time.
Food Drink Europe presents a series of branded films for organizations from across the industry. The series spotlights the innovation taking hold of the food and drink industry and the fresh solutions feeding the next generation.
Food Drink Europe is the organisation of the food and drink manufacturing industry. Made up of 294,000 businesses and 4.6 million workers, the food and drink industry buys 70% of all EU agricultural produce and is Europe's largest manufacturing industry.
Each film in this series comes from a different organization and focuses on their work to create future food solutions. The series celebrates the people and power driving change, who champion not only the need for fresh ideas but what food and drink means to every one of us.
Discover all the stories of innovators creating more resilient and sustainable food and drink systems here.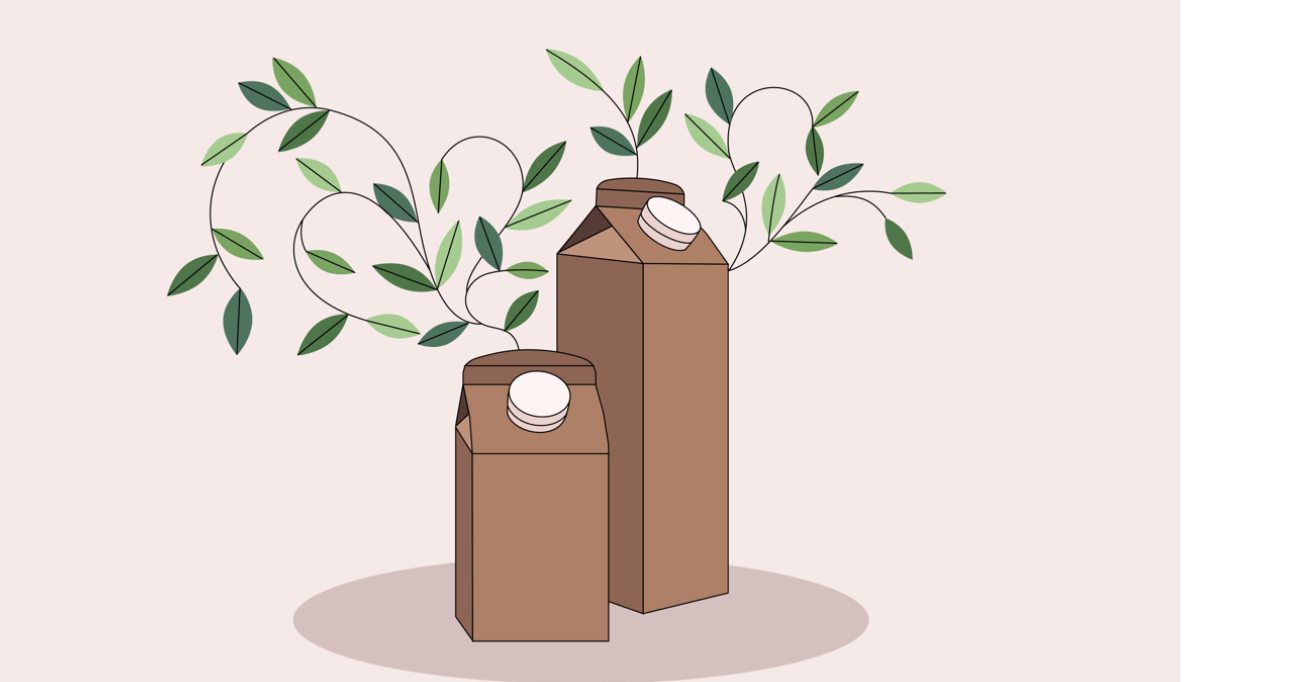 Thank you to BBC Storyworks Commercial Productions and Food Drink Europe for including us in this series.
Behind the scenes
The video was produced in Røros, a small mining town in Norway. Røros is known for its characteristic 17th and 18th century buildings which led to its designation as a UNESCO World Heritage Site in 1980. The town is surrounded by beautiful nature and thus an ideal location for this video production. It's also the hometown of our customer Rørosmeieriet featuring in the video, and we want to extend our gratitude to you for contributing to the video and being of assistance prior to and during the video production.
The video is featuring two of our employees who worked with the launch of the Natural Brown Board carton. The film is based on their experience working with this launch, as well as their personal beliefs and stories. Thank you to Ingrid and Håvard for contributing and for making the production a fun experience.