Britvic launches Robinsons super strength squash in Pure-Pak® cartons
Choosing cartons over plastic bottles
Robinsons is a household name in the UK with over 200 years of history, evoking a sense of nostalgia for many brits who remember sunny childhood afternoons spent drinking squash.
Owned by Britvic since 1995, the brand has launched a new super strength concentrated squash in 500ml Pure-Pak® cartons. The company has named the product Robinsons Ecopack – a super strength version of the UK's favourite squash packaged in cartons made by Elopak.
The Robinsons Ecopack is being trialled in 385 Tesco stores across the UK from June – December 2023. For the launch Robinsons has created the strapline 'Less plastic – more serves' referring to the 60 serves per 500ml and 85% less plastic per serve compared to the Robinsons 1L Double Concentrate plastic bottle.
"We're delighted that Robinsons, a much-loved British brand, has chosen our Pure-Pak® carton as the packaging solution for its new highly concentrated squash. Our naturally renewable, recyclable cartons are a great match for Robinsons' ambitious sustainability goals and we are hugely excited about this brilliant partnership. We look forward to working with and supporting such an iconic company on its journey to create healthier choices for consumers and reduce packaging waste – with its Healthier People, Healthier Planet strategy".

Martin Shaw, Market Unit Manager at Elopak UK & Ireland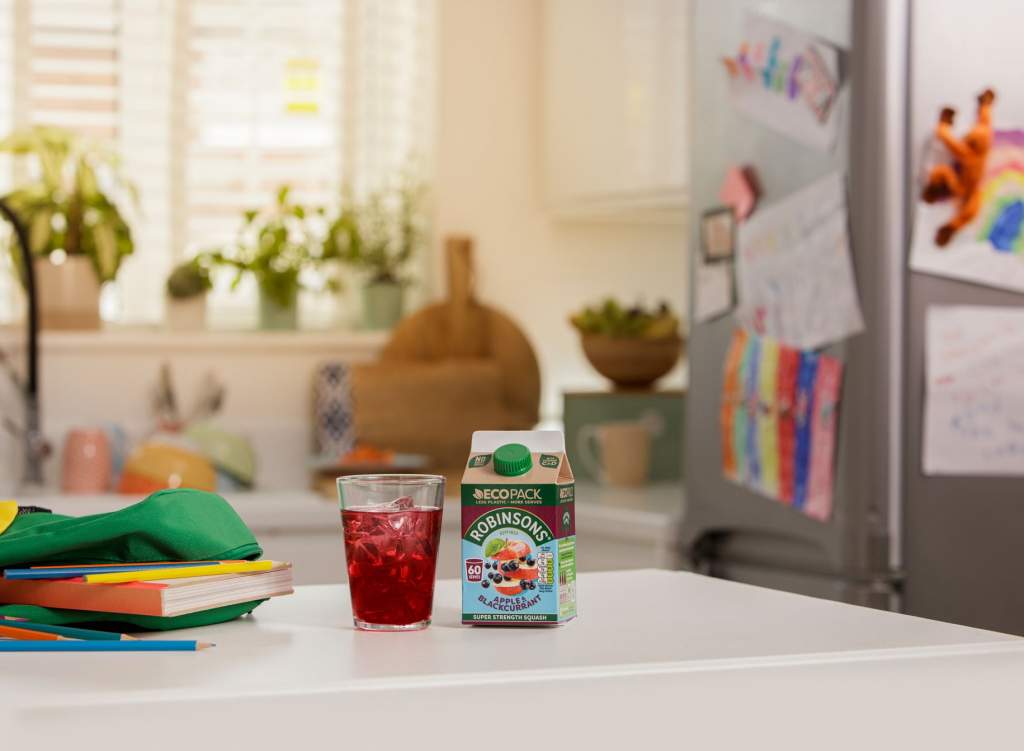 Robinsons super strength squash is the first in the dilutable category to choose cartons in the UK- opening up a new market for Elopak in this category and region.


"As a brand, Robinsons is continuously innovating and is committed to improving the environmental impact we have. Squash is already a sustainable product due to its concentrated format. Making Robinsons available in this new format allows consumers to feel confident in the knowledge that the pack they've chosen has more serves, but used less packaging per serve, and can be recycled once finished,"

Fiona Graham, Innovation lead for Robinsons
For Britvic this is its latest example of Positive Packaging and demonstrates its commitment to lead category growth through innovation. "All packaging types have their own unique benefits and challenges, and we know there is currently no one 'silver bullet.' That said, we believe that continuing to innovate with products such as Robinsons Ecopack will bring us one step closer to a solution and provide consumers with a range of options," explains Fiona.

"Regardless of the choice consumers make, we want them to feel good about their decision.

Fiona Graham, Innovation lead for Robinsons