Original Spare Parts
Our reliable and quick provision of original quality spare parts is essential to maximize running efficiency and protect the warranties of your machines.
Our reliable and quick provision of original quality spare parts is essential to maximize running efficiency and protect the warranties of your machines.
When a machine failure has occurred or is likely to occur shortly, spare parts availability and delivery times is of the essence. Any disruptions in the process chain will have a direct negative impact on production performance.
We offer reduction of interfaces and a process-optimized supply chain with prescheduled actions to reduce your vulnerability of disruptions or production downtime. We also offer an emergency support for critical machine errors.
Elopak Original Spare Parts

Our filling machines are high-precision performance machines. Each component is therefore developed to be precise and robust and our experienced engineers and technicians work daily to improve the components and create solutions that go beyond the market standard.
Our unique spare parts portfolio includes verified application-based solutions that meet any requirements and perfectly matches the capability of your machine. This includes for example high resistant protective coatings and special requirements for lubricating greases. These parts are more cost effective in the long run and secures that your product warranty remains valid.
In addition to the quality standards, specific requirements of the food industry are evaluated by Elopak. We can provide a declaration of conformity according to Regulation EC 1935/2004 for our materials that are in contact with food within our filling machine. Buying your spare parts from Elopak will therefore ensure production safety and efficiency as well as food safety.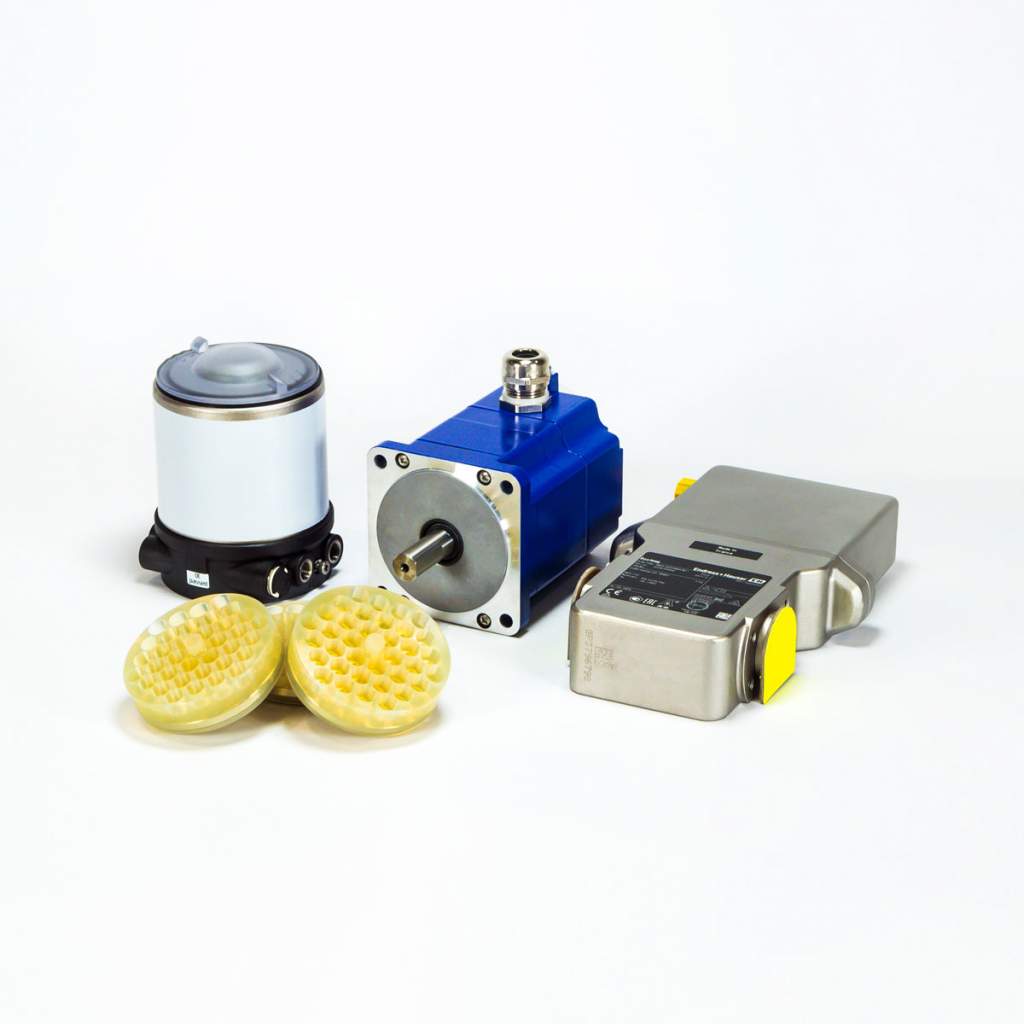 Global solution, local presence

We have 70 consignment warehouses spread over 12 countries, which means we offer short delivery routes with low transportation cost reducing the potential downtime of your equipment.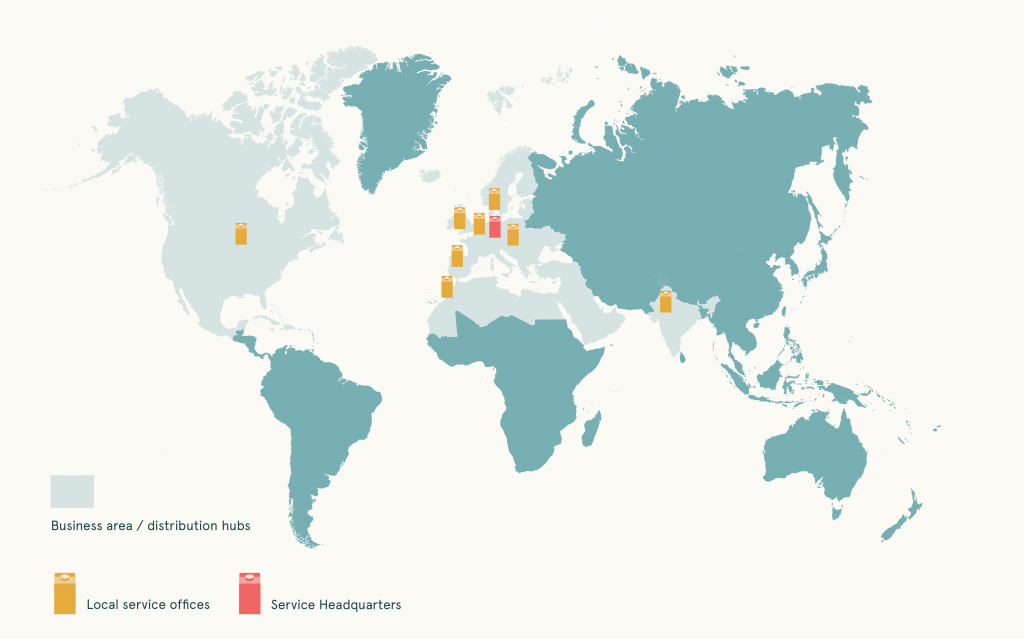 Your reliable partner

When it comes to an unplanned machine failure, streamlined procurement of spare parts is the top priority. We have therefore created one 24/7 contact point so you can reach us outside normal service hours. Our spare parts emergency service is available 7 days a week between 06:00 – 00:00 CET to provide you with any spare parts needed, speedily shipped to your location.
More efficient maintenance intervals
To avoid unnecessary down-time due to maintenance, we ensure inspection of your ordered parts prior to delivery, so the parts can be installed immediately. This is both time saving and you can leave the responsibility of the inspection up to us. Thanks to our certified maintenance system, we can ensure that only verified spare parts are delivered to you for long-term reliability and protection of your warranties. Only original spare parts from Elopak can protect the warranty of your machine without additional inspection of the incoming goods.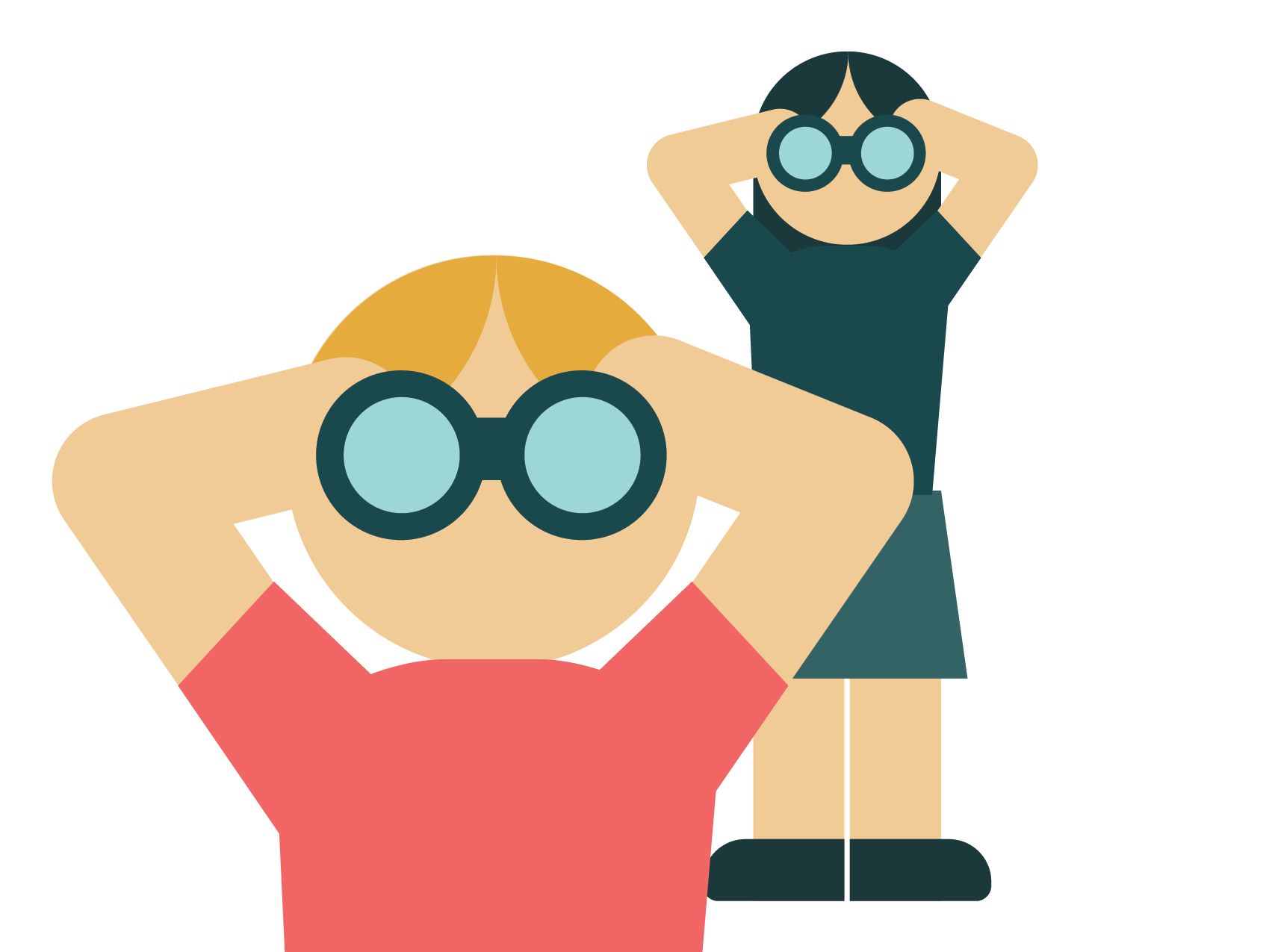 Plan your maintenance

By participating in our standardized Preventive Maintenance Program (PMP), you can benefit from spare parts always in stock.
Elopak have developed special packages intended to provide you with the minimum stock level ensuring that main parts are always located on site when needed. We plan and pack all required parts according to the upcoming pre-defined PMP interval which is based on your production cycle. This reduce time for administration, preparation and sorting for you on site and you can resume production sooner.
Environmentally friendly packaging

At Elopak, we are continually looking for ways to reduce the environmental footprint of our business, which includes optimization of resources and the packaging material we use. That is why we reuse all packaging material from subcontractors to limit the need for virgin packaging material. We have also eliminated plastics as packaging material and we only use reusable materials when we send you spare parts. In addition, we continually optimize our logistics to reduce CO2 emissions.
A one-stop shop for all your spare part needs

Elopak provides you with a web shop covering all the spare parts needed for your equipment. We are the only touch point during the ordering process. As a result, you spend less time on sourcing, logistics and administration.


Easy ordering
History of all orders and invoices
Upload of entire spare parts lists
Personal support from our back office
Integration of drawings and manuals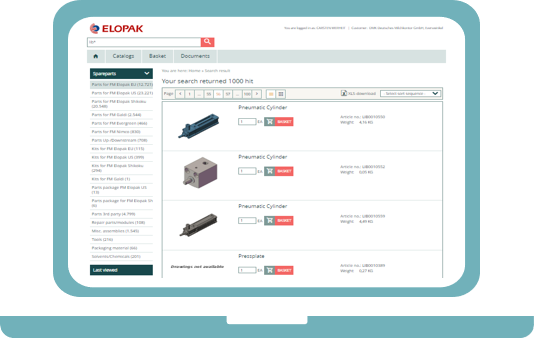 Digital One-Stop-Shop Solution
Our digital One-Stop-Shop Solution with easy ordering of available spare parts.
Order now