Prego launches world's first feta cheese in Pure-Pak® cartons
Elopak made history in Egypt in June 2021, with the first feta cheese launched in Pure-Pak® cartons in the world. Our customer Prego created a new brand Delice for the launch of its feta cheese and invested in a packaging line installed in January.
Other varieties of cheese have previously been packaged in gable top cartons from Elopak. Therefore, the experience and expertise of our food technology team supported Prego's investment and line development, with the product launched in limited supermarket chains at the beginning of June.
Pioneering packaging of cheese in cartons is not new for Prego Egypt. The company developed a way to package cheese in aseptic brik cartons about 20 years ago, and in doing so opened a new category. Today the carton has become the dominant package for white cheese in Egypt and has started to grow in other markets including Jordan and Saudi Arabia.
New cartons bring premium differentiation and enhanced consumer convenience. Trials of the new feta cheese carton showed that the pack preserves the taste, colour, aroma and texture of the product for more than three months. This was enabled by the Elopak food technology department in Norway working closely with our customer to develop the carton and the process to reach the newly launched solution.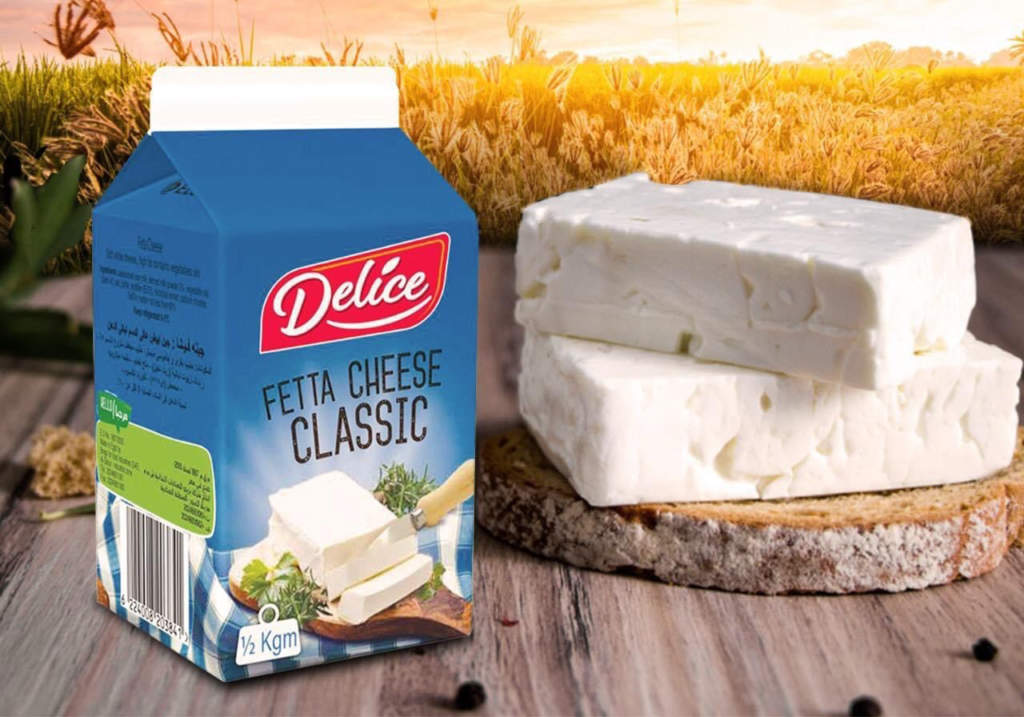 The latest launch of the new Delice cheese in 250ml and 500ml cartons responds to two key consumer and market issues. With over 20 years of cheese in brik cartons, the market needed some differentiation for brands and consumers are demanding an easier to open carton with a more convenient access to its contents.