A consumer favourite for more than a century
The iconic Pure-Pak® gable top carton from Elopak has stood the test of time. More than 100 years after its invention, it is still one of the world's most popular packages for milk and juice products. Our carton has evolved into a globally trusted and sustainable package for liquid content of all kinds and is used daily by consumers in over 100 countries.
The iconic Pure-Pak® gable top carton from Elopak has stood the test of time. More than 100 years after its invention, it is still one of the world's most popular packages for milk and juice products. Our carton has evolved into a globally trusted and sustainable package for liquid content of all kinds and is used daily by consumers in over 100 countries.
There is no secret to the success of the Pure-Pak® carton – a globally trusted and sustainable package for liquid content. Our carton is preferred for its lightweight, user-friendly and product protection properties. Made from renewable resources and fully recyclable, the carton scores equally highly on its environmental sustainability.
1915
Patent for Pure-Pak® granted
1936
First machines installed in US market
1937
42 million cartons produced
The beginning
Since the turn of the century, people were toying with the idea of using paper to package milk. Unsuccessful attempts in California date back to 1908. However, the development of paper cartons for dairy use gathered serious momentum in 1915. Then, the US Patent Office granted John R.Van Wormer a toy manufacturer from Ohio, a patent for his paper bottle invention. The new carton came in flattened form, for dairies to fold, fill and seal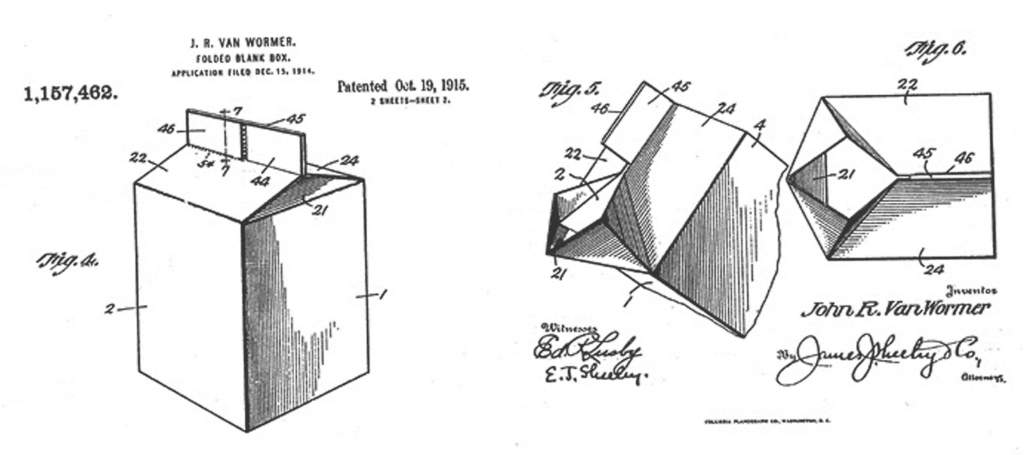 Years of struggle
Van Wormer spent considerable time and money developing both product and market. This included a machine designed to form, fill and seal the Pure-Pak® cartons. Initially, the dairy industry treated the newcomer with hostility, including bans and court battles, due to their heavy investment in glass bottles. After years of struggle, The American Paper Company bought the brand and the packaging rights from Van Wormer in 1928 and proceeded to develop six machines. Yet, by 1934 none of machines worked. Therefore, the American Paper Company approached the tool and machine manufacturer Ex-Cell-O Corporation, who obtained the Pure-Pak® rights and started redesigning the machine.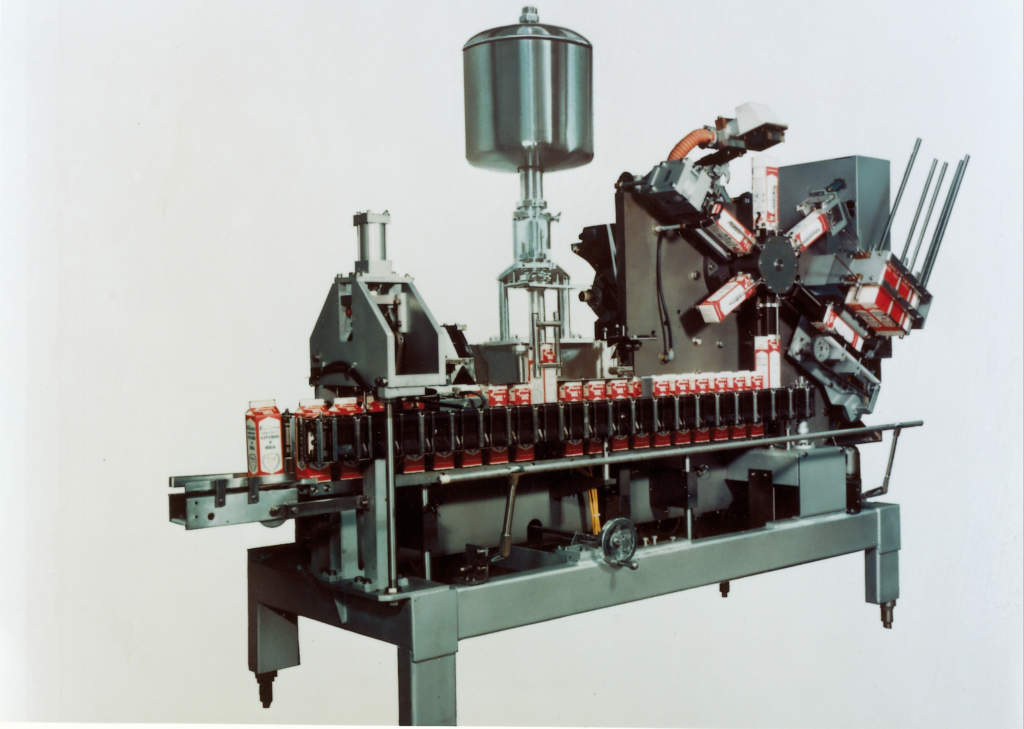 The first Pure-Pak® machines
The first Pure-Pak® machinery started operations in 1937, in a Borden Company dairy plant in Ohio. Total carton sales in 1937 were a considerable 42 million units. These early Pure-Pak® cartons were dipped in hot paraffin wax to moisture proof both inside and out before filling. The top of the carton was closed by folding and squeezing under heat, and stapled to achieve a total seal. 
1957
Pure-Pak® carton comes to Norway
1958
Asker dairy first Norwegian customer
Coming to Norway
After introducing the "Pitcher Pour", a built-in pouring spout, the Pure-Pak® carton attracted global attention. This included that of Norwegian paper engineer Christian August Johansen. Joining forces with compatriot investor Johan H. Andresen, in 1956 Johansen approached Ex-Cell-O in Detroit to secure the license for Pure-Pak® cartons and to begin filling in Europe.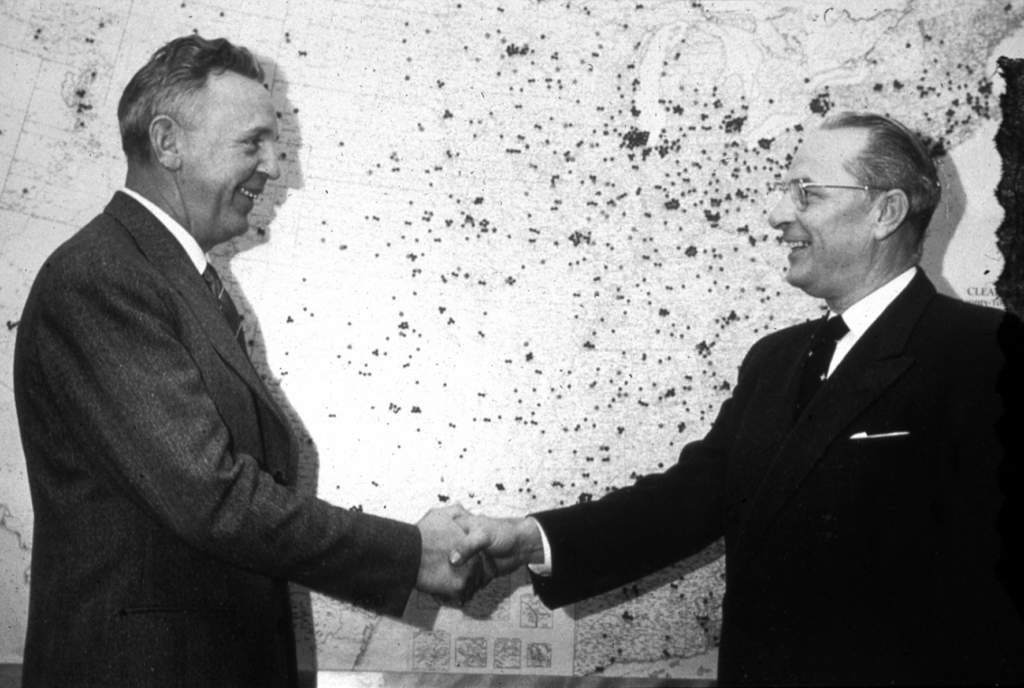 The Nordic Challenge
The two founders faced a formidable challenge. The Norwegian dairy industry had just invested heavily in changing from a clear glass bottle to a colored one. Unsurprisingly, the idea to change again, to a disposable paper carton, was not appreciated. However, the obvious potential for the European markets, partly driven by the US Army's presence in post-war Germany, convinced them to push on. On 11th February 1957 A/S Elopak Ltd. was founded. The name Elopak is a shortened form for European License Of PURE-PAK®.
Elopak is born
The new company acquired the rights to import, install and service filling machines from USA. Plus, the license agreement for the production of Pure-Pak® blanks.
On January 19th, 1957, the foundation stone was laid for the first Elopak plant at Spikkestad. Close to ports in both Drammen and Oslo, the site also benefited from proximity to paper factories on the Drammen River. Converting machinery was installed and the plant was opened on November 22nd, 1957. The first order came from the Sterovita dairy in the Netherlands, to supply 40 – 50 million Pure-Pak® blanks monthly to US forces.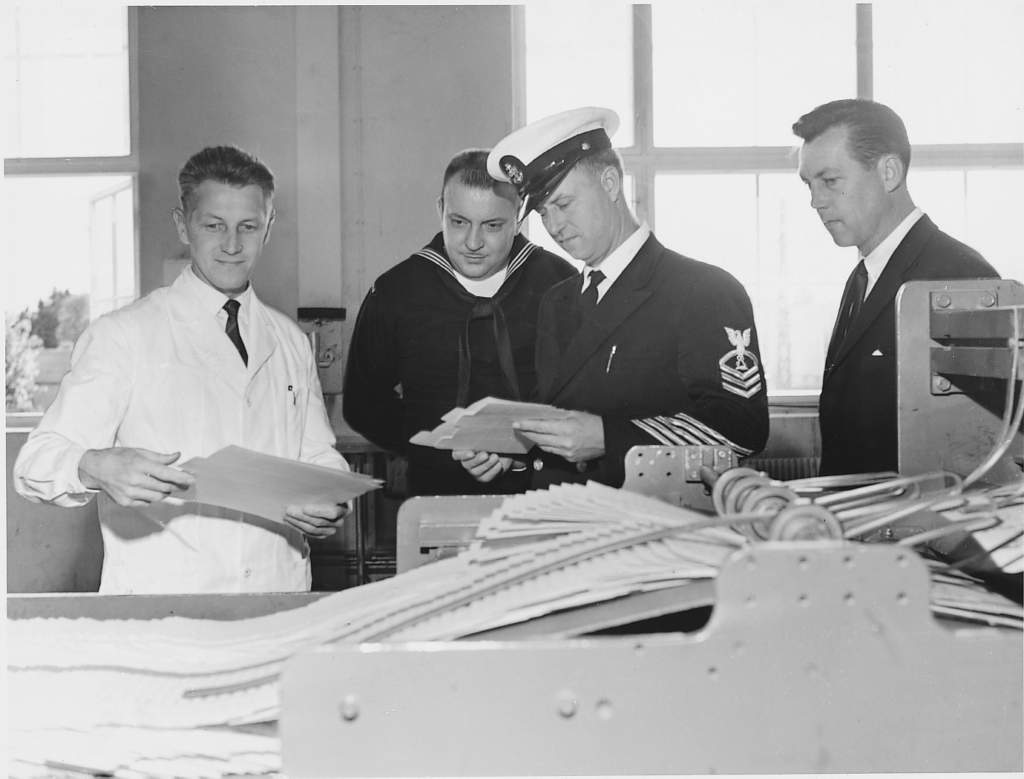 The first European dairy to fill Pure-Pak® cartons with milk were the pioneers at Asker Meieri (Asker Dairy), outside Oslo on February 5th, 1958. The filling machine was installed as a trial, and for an introduction period consumers paid the same price for milk in a Pure-Pak® carton as milk in glass bottles. Norwegian housewives became the key to the Pure-Pak® carton's success, reaping the benefits of a carton that was light weight, unbreakable and did not have to be cleaned and returned.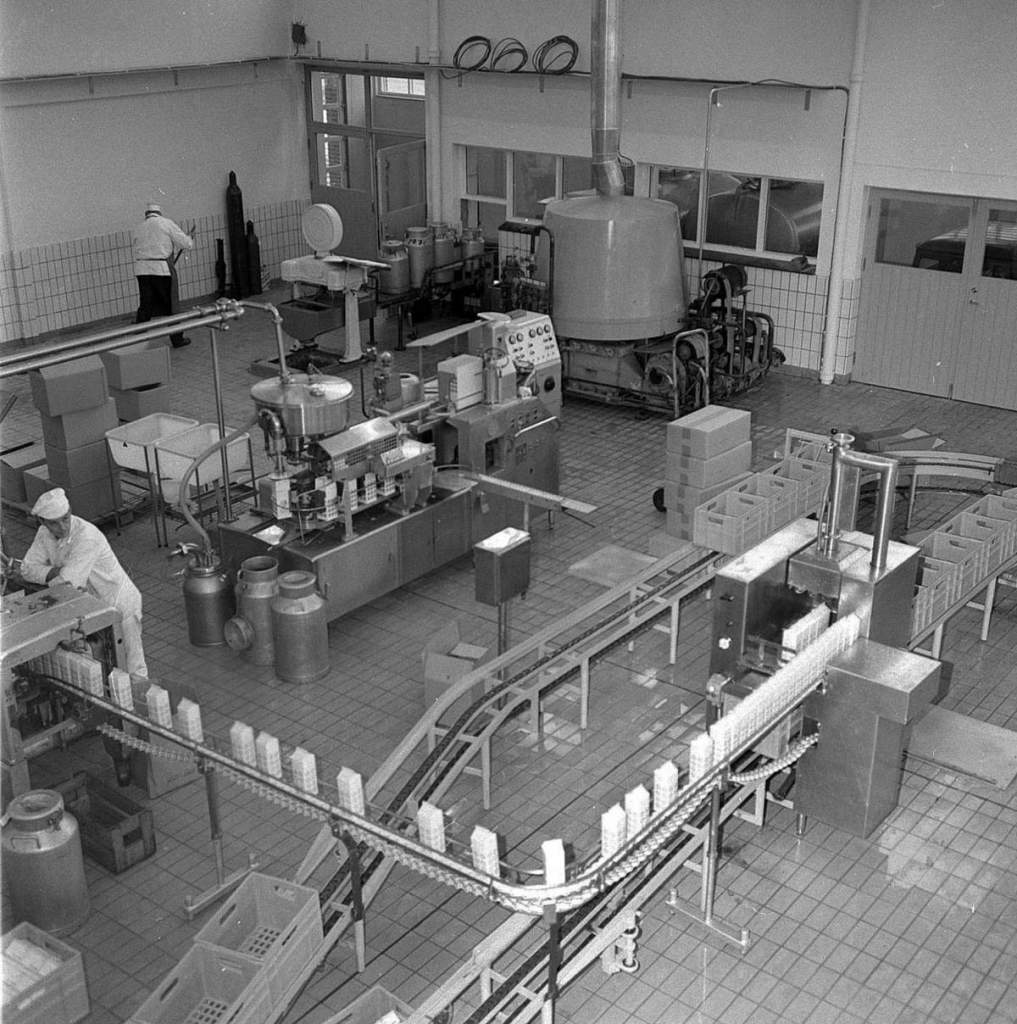 1987
Elopak becomes owner of Pure-Pak® license world-wide
Innovations, technology and a global presence
The decline of Ex-Cell-O Corporation started with a failed attempt to introduce aseptic filling machines in Europe. Further, the subsequent halt to their technology development saw them lose footing in the US market as well. Elopak picked up the mantle as part of their growth strategy, first replacing the wax coating with PE in the mid-sixties. In 1970, an aluminum barrier was introduced for the Pure-Pak® carton. This innovation enhanced product protection, maximum shelf life, freshness and guaranteed quality. A new era began in 1987, as Elopak bought the Ex-Cell-O Packaging Systems Division and the Pure-Pak® license.
Arguably the most important Pure-Pak® innovation came in 1991 with screwcaps and the patented Pak-Lok system. The Elo-Cap for fresh products was first, followed by Pure-Cap for aseptic products in 1992.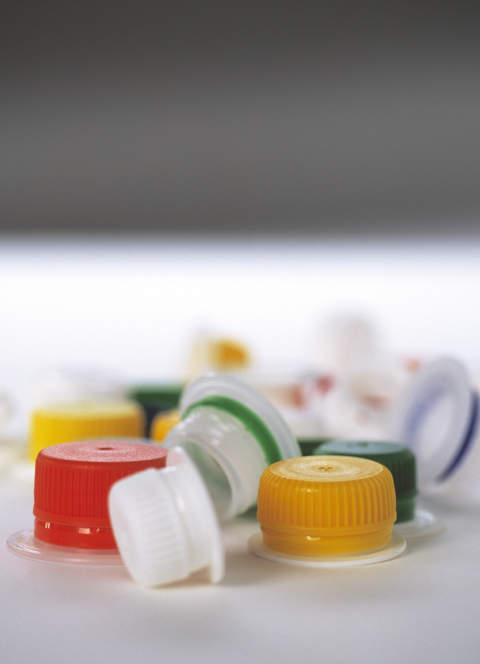 Elopak offers a variety of caps for both the fresh and ambient segment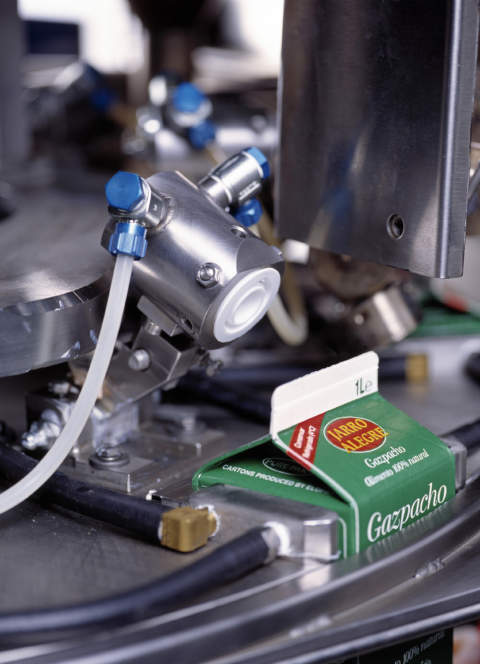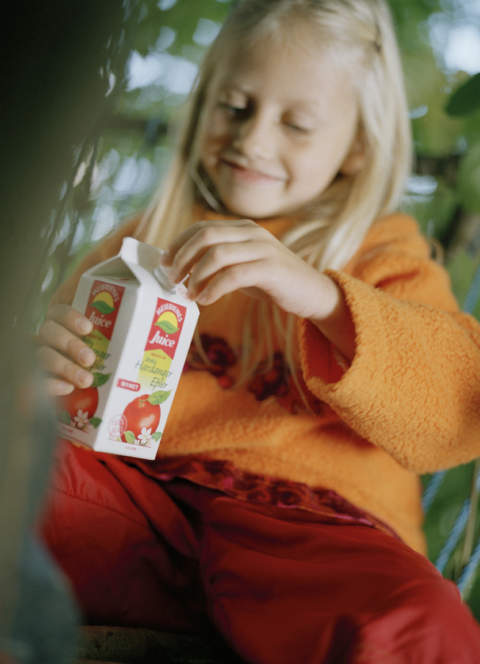 Caps became very popular among consumers
Technology innovation at the core of Elopak
By 2001, Elopak offered the best ultra-clean technology in the market, attracting the attention of customers such as PepsiCo and its Tropicana juice brand. The same year also saw new opening and resealing systems for 1 litre and mini Pure-Pak® cartons introduced. Additionally, the new UV flexo printing technology massively improved Elopak's offset print capabilities.
Elopak's Technology Center (ETC) at Spikkestad was upgraded for groundbreaking research and testing of new barrier solutions. The company's position as a global leading systems supplier was underlined in 2002 with the introduction of the state-of-the-art filling machine series for fresh and Ultra Clean products. Continuous, ongoing technology innovation is firmly at the core of our business.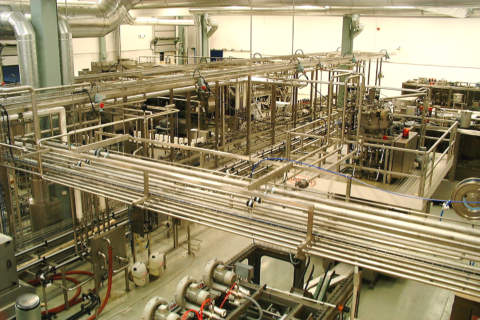 Overview of the Test Center at Spikkestad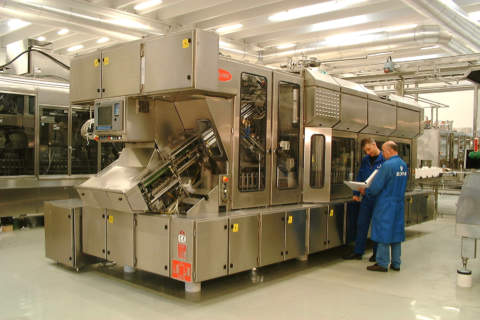 Filling machines for testing and training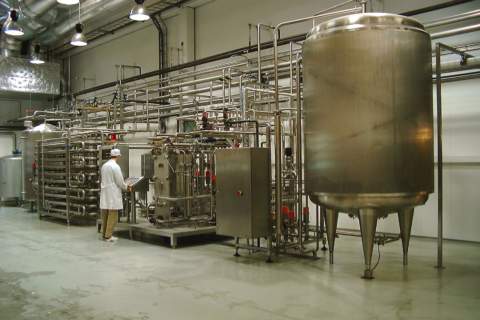 Another example of Elopak's focus on innovation is the purpose-built manufacturing plant opened in Mönchengladbach, Germany, in 2011. The high-tech site includes a food science laboratory and a 4,500 sqm modern assembly hall equipped for the building of the most technologically advanced filling machines on the market.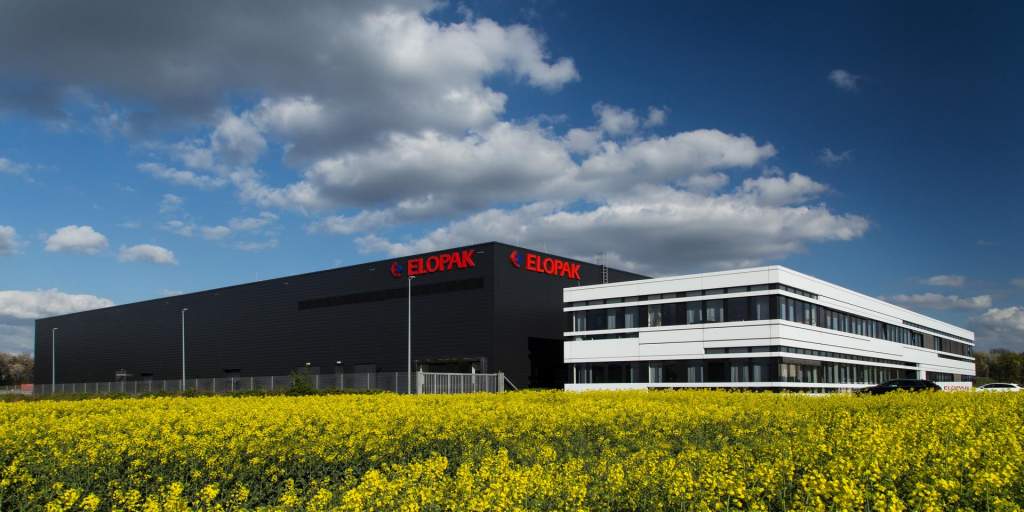 The cartons themselves have been subject to innovative development. New cartons launched since the millennium include the Pure-Pak® carton with the Curve feature, the Pure-Pak® Diamond, and the Pure-Pak® Sense carton. Consequently, Elopak today offers products for every conceivable need, as well as possessing the competence to develop solutions for the as yet inconceivable.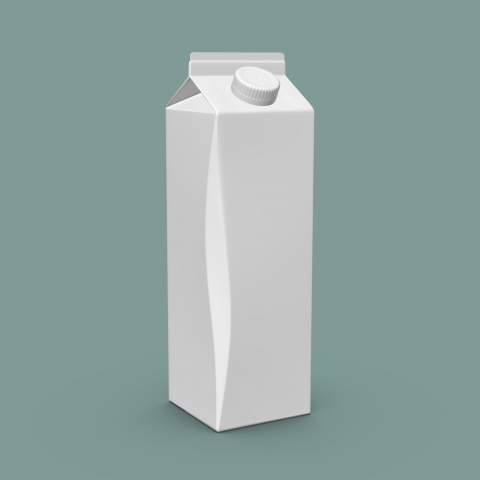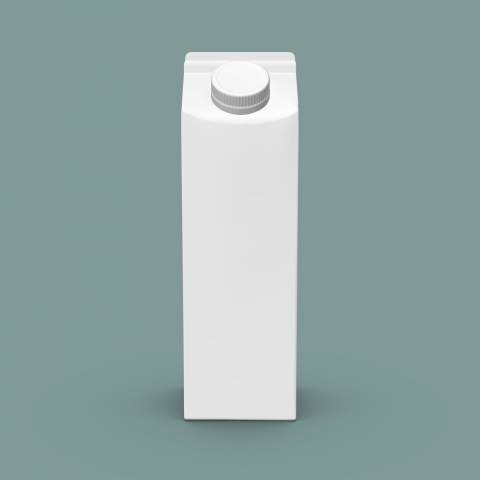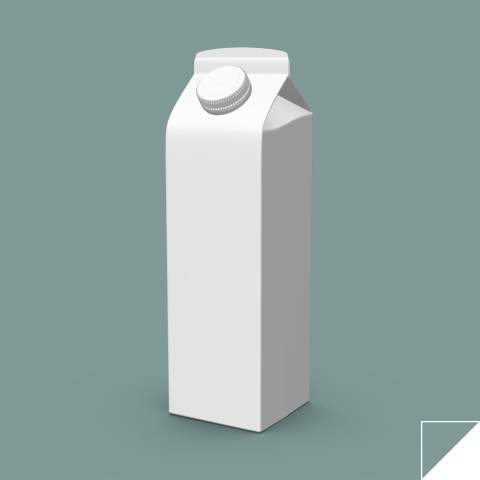 2013/2014
Pure-Pak® Sense
With service to and customers in more than 80 countries, Elopak is a true global corporation. Through various acquisitions, joint ventures and other market strategies, we turn over more than 15 billion cartons annually, in Europe (incl. Russia and the Ukraine), the Americas, Africa and Asia.
2010
FSC certification of Elopak
2016
Elopak is a CarbonNeutral® company
The natural solution is part of the solution
At Elopak, we are acutely aware of our part in the global struggle to preserve the planet for future generations. The recognition of cartons as a superior packaging solution to plastic bottles guides our approach to challenging sustainability issues. Moreover, we work cross-disciplinary to ensure that our business and products are developed with this in mind. Our contributions to sustainable living are two-fold. The low carbon, circular economy approach to packaging, and the ongoing fight against food waste.
Industry collaboration
In 2007, along with Tetra Pak and SIG, Elopak signed a voluntary agreement outlining the industry's serious commitment to fighting illegal logging and ensuring biodiversity. In signing, all three companies support the EU's Forest Law Enforcement, Governance and Trade program to stop illegal logging.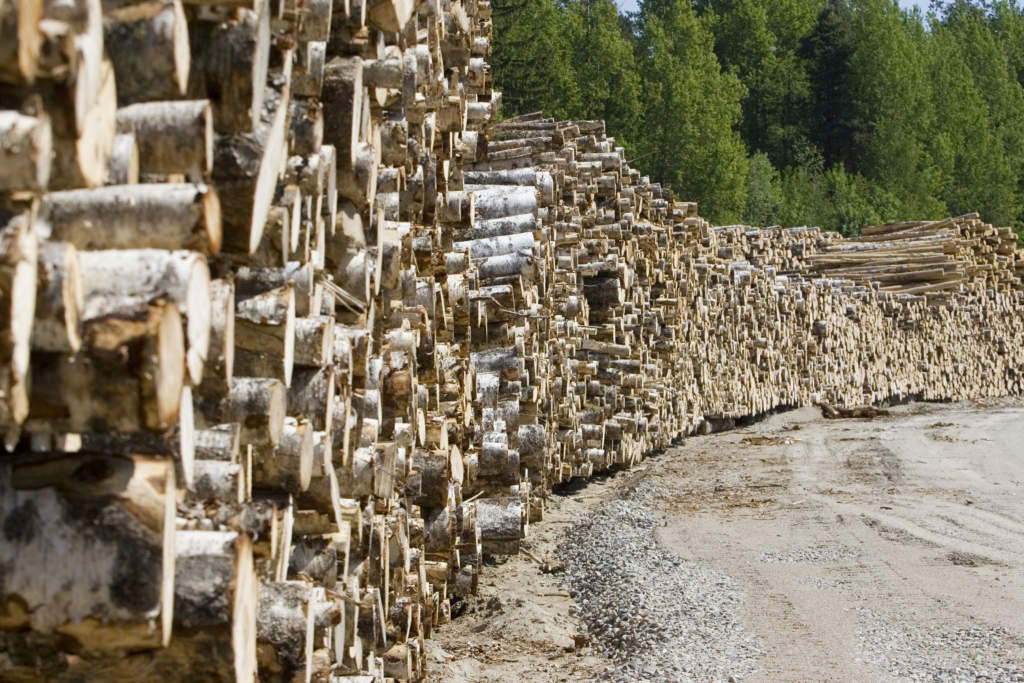 The following year, Elopak signed a partnership agreement with WWF Norway (World Wide Fund for Nature). With this agreement Elopak committed to cut the company's carbon emissions by 15% by 2010, with WWF coaching and verifying Elopak's achievement this goal. This three year partnership agreement was the first of its kind in Elopak's history. Indeed, in 2009, Elopak received official endorsement as a WWF 'Climate Saver' at the Climate Savers Briefing at Capitol Hill in Washington. The WWF Climate Savers scheme mobilizes the world's major corporations to partner with WWF in establishing ambitious targets for the voluntary reduction of carbon emissions.
Additionally, 2008 marked the launch of Elopak's Green Challenge across all locations including Joint Ventures. Every employee and location were challenged to reduce Elopak's CO2 footprint, to reach our carbon reduction goals. The challenge followed the collection of energy data from every production site and market unit. Thus, providing measurable targets for all.
On April 8th 2010, Elopak signed its certification to Forestry Stewardship Council™ (FSC™). Therefore, assuring control and security of FSC ™ standards throughout the entire supply chain from forest to filling. The first FSC-labelled Pure-Pak® cartons were launched in September, with key global customer PepsiCo and its European Tropicana juice products.
As a consequence of several of our sustainability initiatives, Elopak became a CarbonNeutral® company in 2016. This enabled us to offer CarbonNeutral® packaging to our customers. The year after, we launched Pure-Pak® cartons with the new paperboard Natura Life™ by our supplier Stora Enso. The new, natural brown paperboard retains the natural brown colour and visible structure of wood fibres. This naturally different, sustainable and authentic package meets demands from growing trends in ethical, ecological and organic products. In August 2017, Arla Foods, Sweden launched its organic ØKO brand in Pure-Pak® cartons with natural brown board.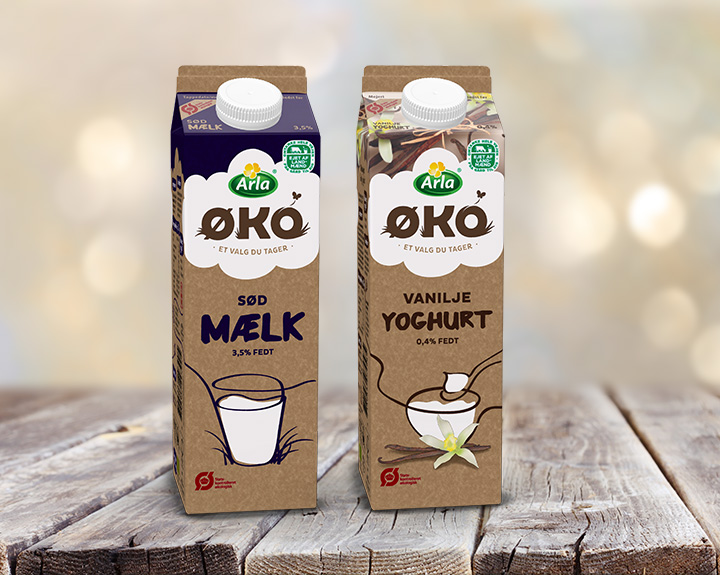 2018 saw Elopak take further steps forward with sustainable packaging. After launching beverage cartons featuring certified renewable polyethylene (PE) in 2014, Elopak became the first manufacturer to deliver over one billion 100% renewable cartons.
Following the success of the launch of the first fresh gable top carton with Natural Brown Board, Elopak introduced aseptic Pure-Pak® cartons made with Natural Brown Board in 2018. The cartons are carbon neutral and introduced only one year after the fresh carton which is increasingly seen on shelf across Europe for market-leading multinational and medium sized dairies.
In 2019 Elopak announced a ground-breaking decarbonization commitment using science-based 1.5°C target. Elopak is one of the first companies in the world to formally pledge to cut Greenhouse gas emissions in line with the new criteria set by Science Based Targets initiative, aiming to keep the global average temperature increase below 1.5 °C.