Filling equipment Aseptic
Our filling machine platform features a unique modular design for exceptional flexibility in installation, operation and maintenance.
Our filling machine platform features a unique modular design for exceptional flexibility in installation, operation and maintenance.
Fill what you want
Broaden your spectrum of aseptically filled products and open up possibilities to new markets. Elopak's latest specially designed filler valve extends the range of fillable products. It enables the filling of more sensitive and highly viscous products like smoothies, soups & gazpacho, passata & sauces, puddings & vla.
Through thick and thin
Unrivalled! The only carton packaging filling machine worldwide which allows the application of two different screw cap formats. For all E-PS120A filling lines with Pure-Pak® Sense format, Elopak's latest cap sorting and application system enables two different closure sizes to be run on the same filling machine. This facilitates an easy change between the small Pure-Twist Universal and the medium-sized Pure-Twist Optima opening devices.
Fast and convenient change
PLC system adapts all relevant parameters of the system automatically
Less than 60 minutes
Little manual intervention
Automatic emptying function
Outside applied ultrasonic cap welding
Ambient Filling Machine Offering
| | | |
| --- | --- | --- |
| Cross sections offered: | Sizes: | |
| 70 x 70mm | 16 oz to Quart | |
| 91 x 91mm | 52 oz to Half-Galon | |
Pure-Pak® Aseptic Filling Line E-PS120A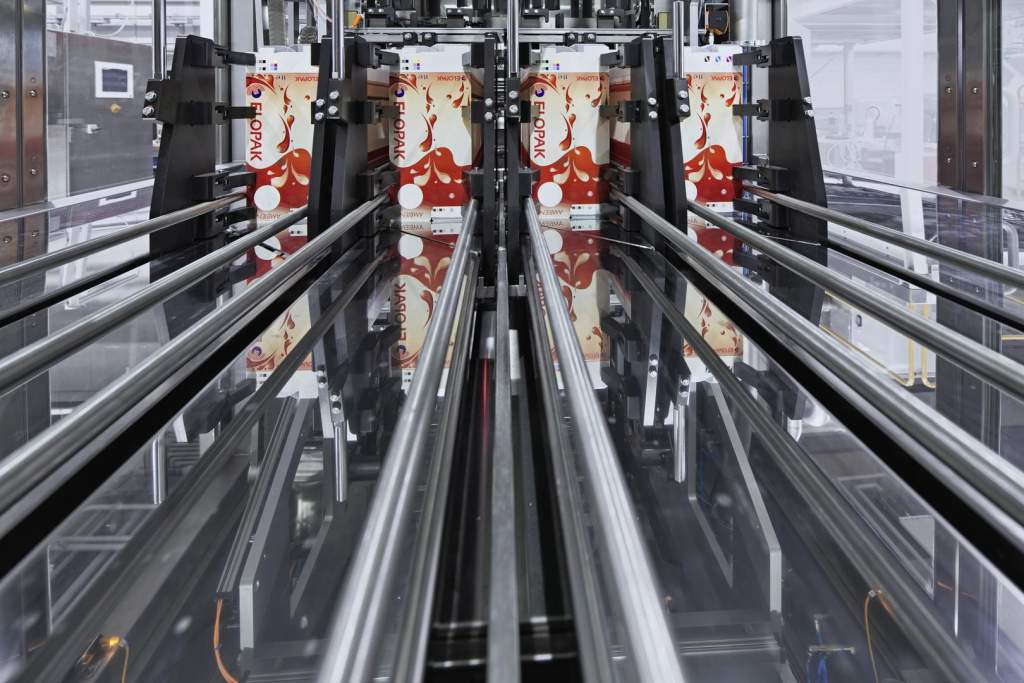 Blank Feeding
Requires Minimum Manpower due to:
• Semi-Automatic Blank Feeding
• One Control Loading Station
• Storage of 4,000 Blanks in Total
• 20-Minute Buffer Capacity within Magazine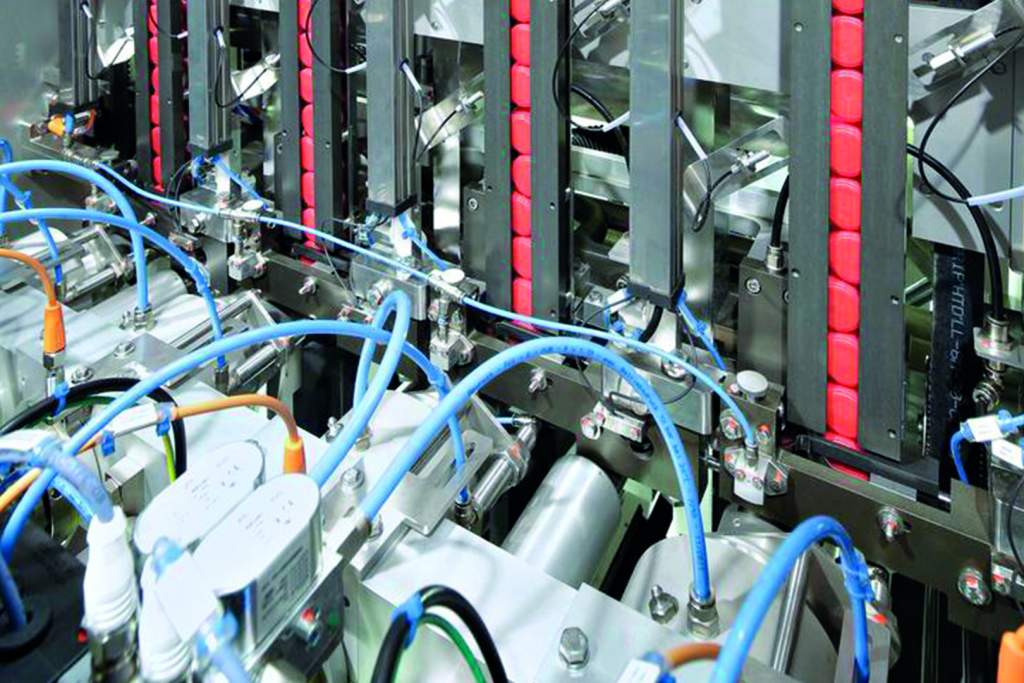 Blank wheel
• Space-Saving, as no external cap applicator is needed
• More Accurate Cap Application, due to internal cap applicator
• Automatic Discharge of Capless Blanks
• Improved Hygienic Performance, cap-welding with ultrasonic energy and de-duster to remove dust (PE, paper fibers, particles)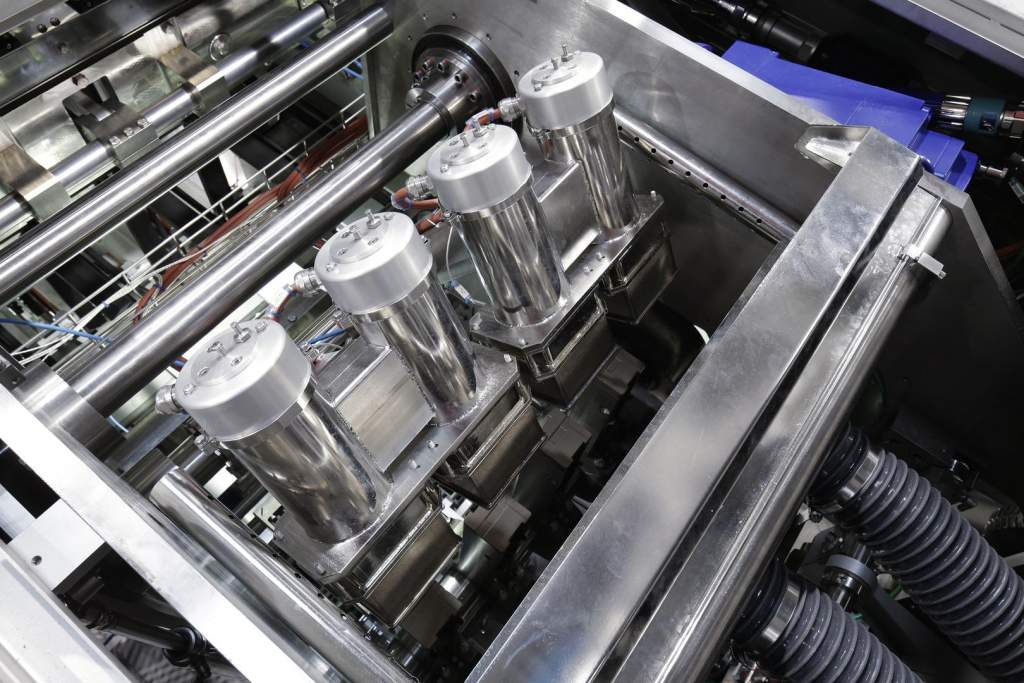 Bottom Mandrel
More Robust Bottom Seal and Optimized Energy Consumption
• due to improved bottom folding and shorter sealing time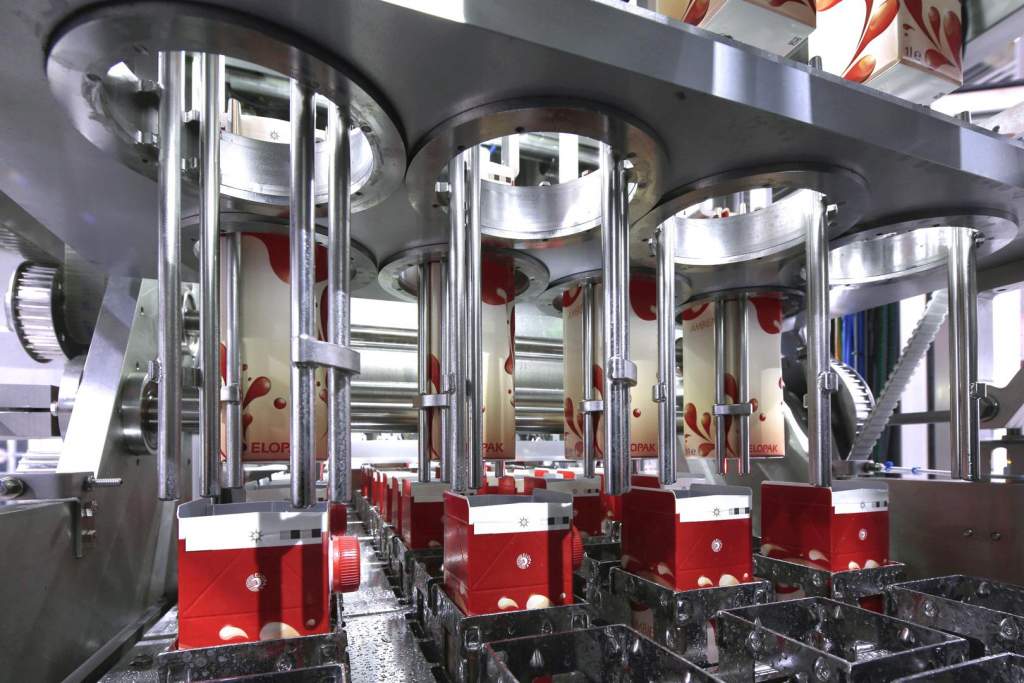 Chain Unit
• Top Double Folding Ensures Equal Folding Characteristics
• Pocket Design for Reliable Carton Transport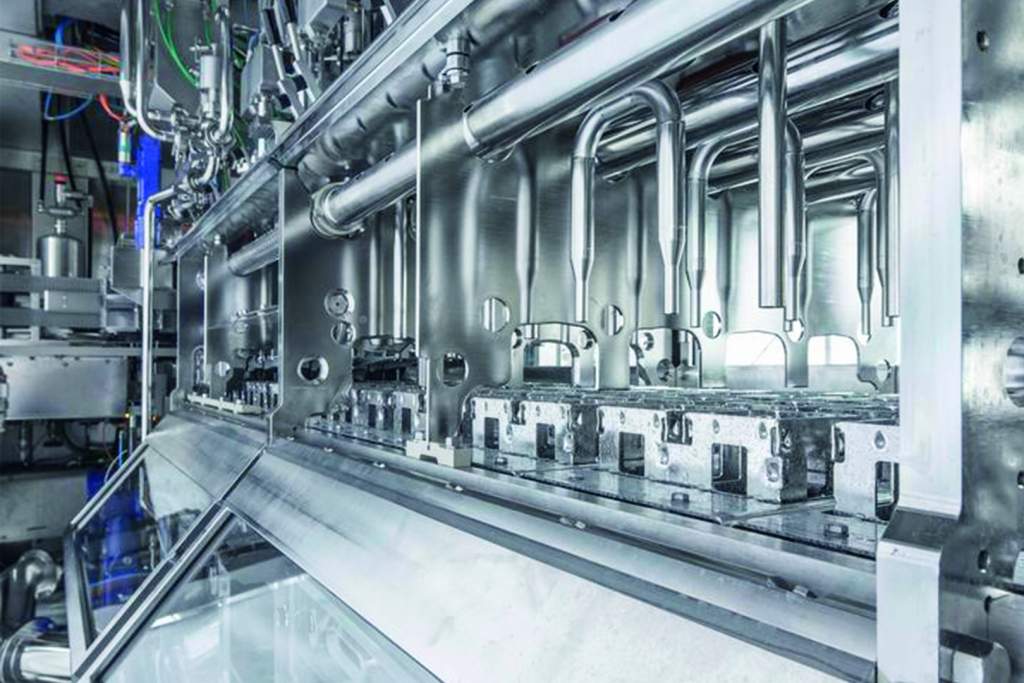 Aseptic Chamber
Small Aseptic Chamber Guarantees:
• fully aseptic performance with well proven H2O2 35% vapor sterilization system
• very accurate filling due to advanced filling system
• controlled sealing properties, less space, improved energy consumption due to inductive top sealing
• less manpower required due to easy, automatic and effective cleaning of aseptic chamber (incl. internal foam cleaning system)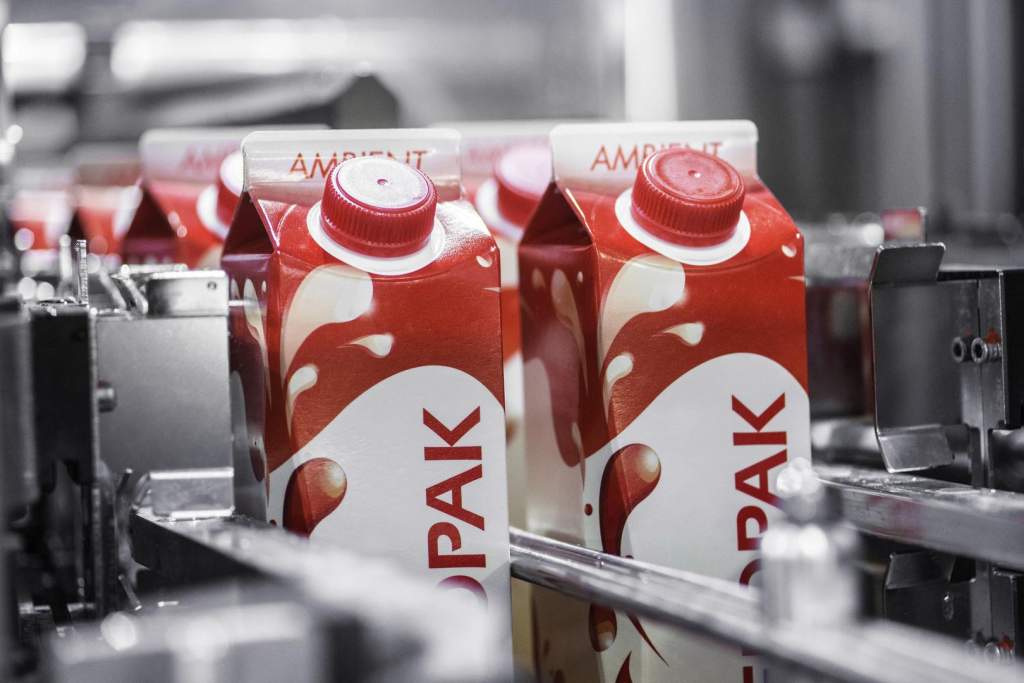 Outfeed Conveyor
Flexibly Adjustable to Customers' Needs
• Upright Carton Transport
• Ejection of Wrongly-Filled Cartons
We adapt our machines to meet local standards as for example required by Europe and North America.
Please contact our Sales Team to discuss your specific needs.